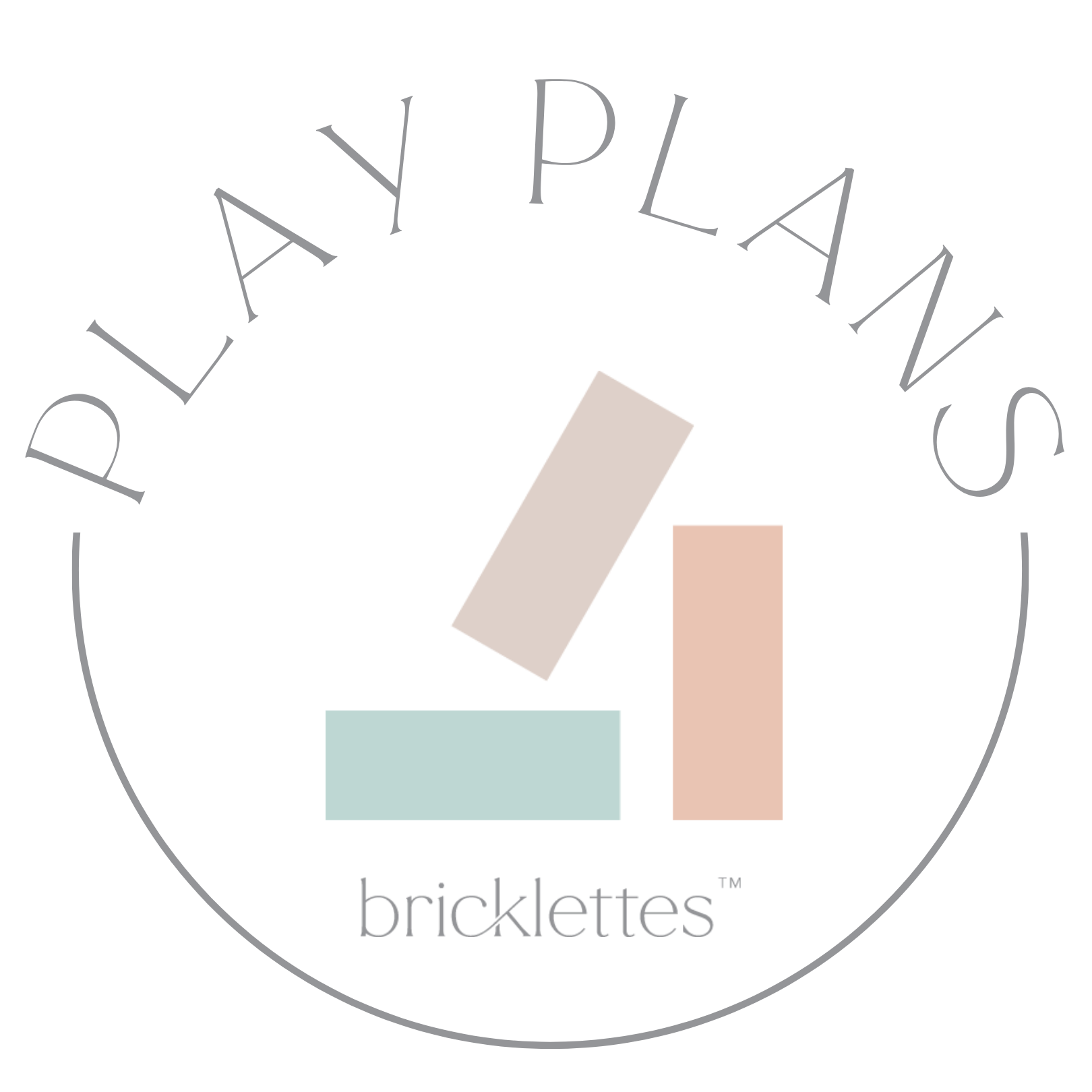 5 Ways to Keep Your Bricklettes Set a Surprise
BEFORE THE BIG HOLIDAY GIFT REVEAL!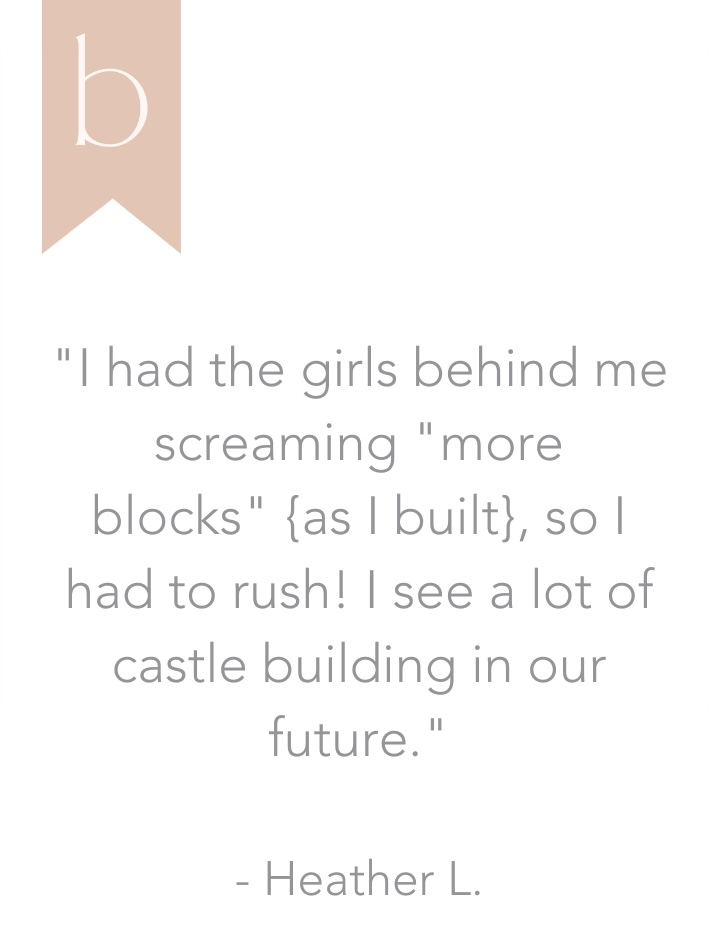 While one of our favorite things about Bricklettes building blocks is that they are one of the few toys we don't feel we need to hide away ... there's no ignoring their size (which is amazing for mini builders' imaginations, but not so great if you are planning on gifting them and want to avoid having your little ones discover their holiday gift early!) and the fact that it's best to assemble them before gifting (or run the risk of all that early-morning screaming for more blocks!).
That's why we wanted to share a few ideas we've thought of that are the PERFECT way to hide your Bricklettes set during the in-between time after assembly and before the big gifting reveal. Scroll down to see 5 ways to hide your block set before the big day!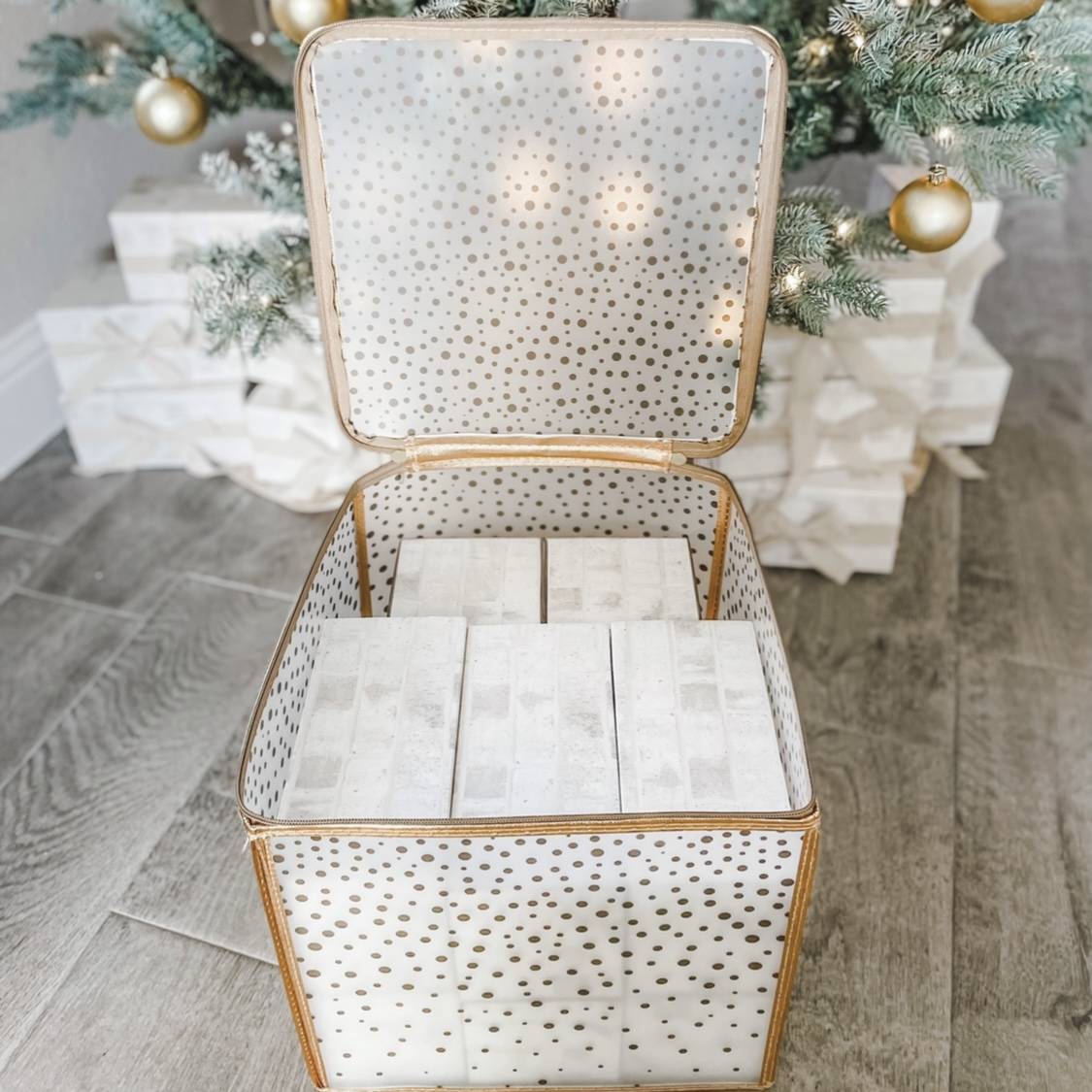 1. In the "Empty" Christmas Tree or Ornament Storage Bags
As the ones dealing with all the packing/unpacking and storing/organizational logistics, we are pretty confident no one else will be checking these storage bags once the tree is up & trimmed ... so in our book, it's the perfect spot for those larger gifts!

2. In the "Empty" Christmas Decoration Bins
Also a no-brainer idea ... once the decorations are up and there are a few wrapped presents under the tree, no one will ever think to look here as a hiding spot for presents!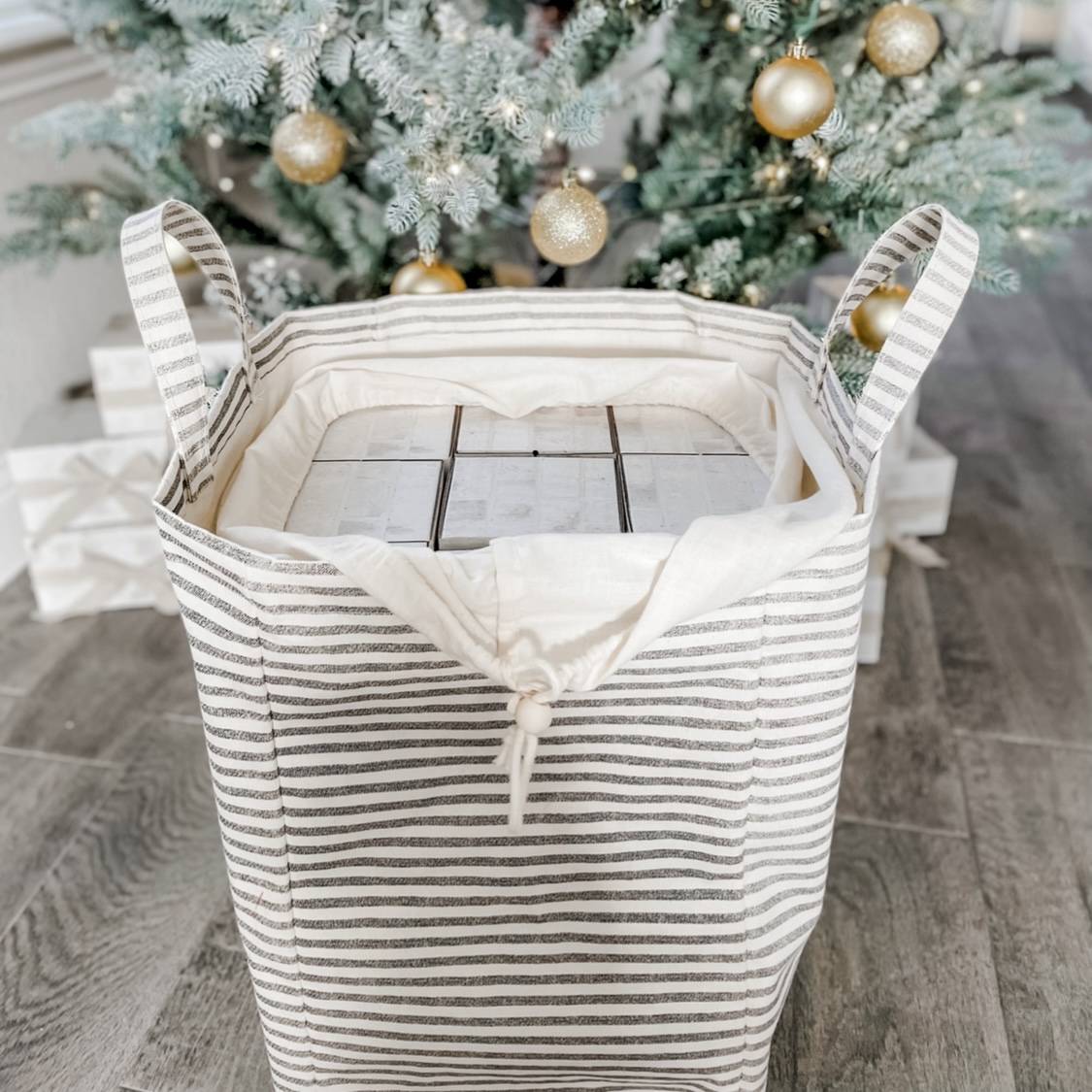 Another super stealthy & simple hiding spot that no one will suspect for even a minute!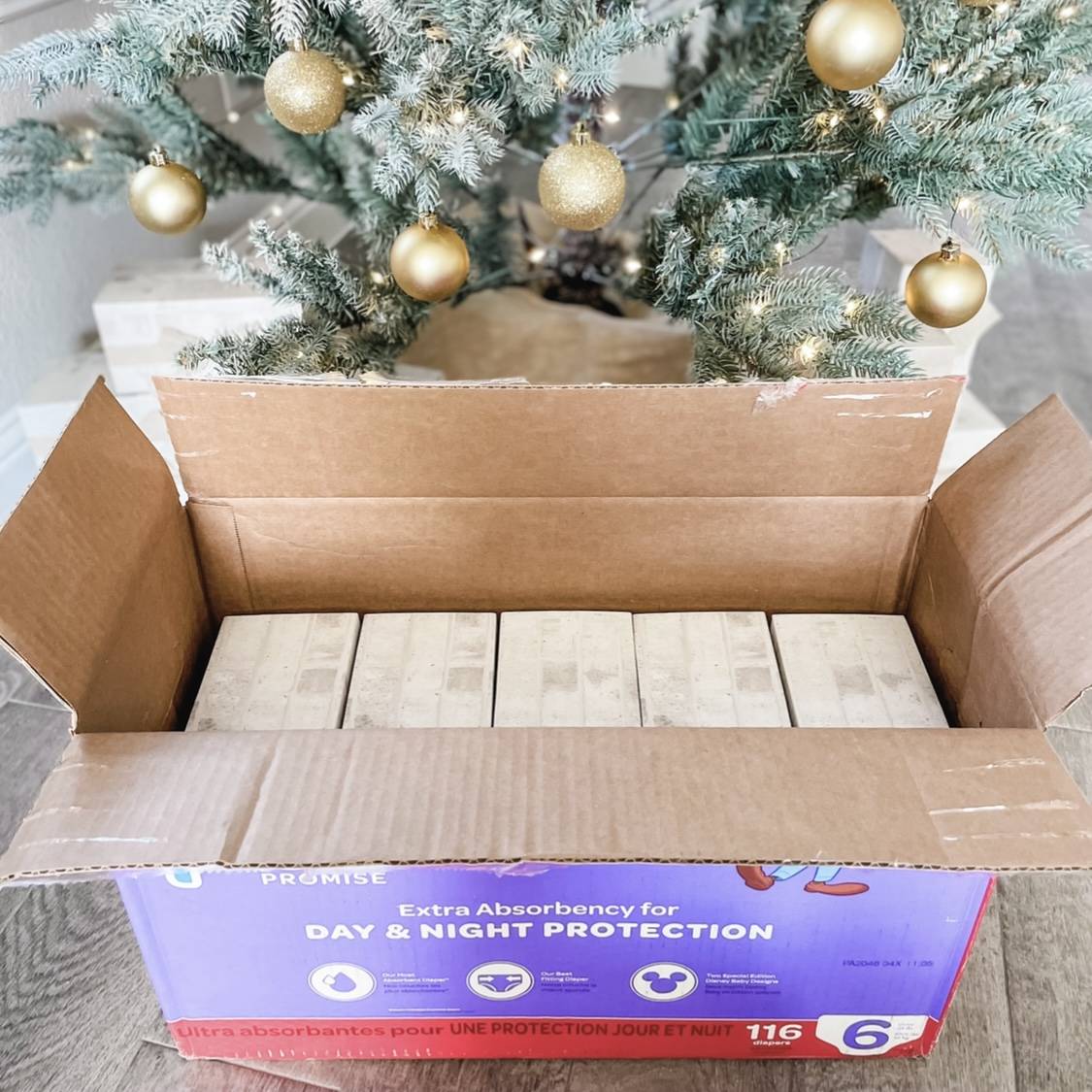 4. In an Empty Diaper Box
PSA: A Huggies diaper box from Costco fits our Starter Set of 10 blocks *perfectly* (if you have the Classic set, just use 2 boxes ... we are guessing most parents will have more than one of these laying around, given the rate which little ones go through diapers!!).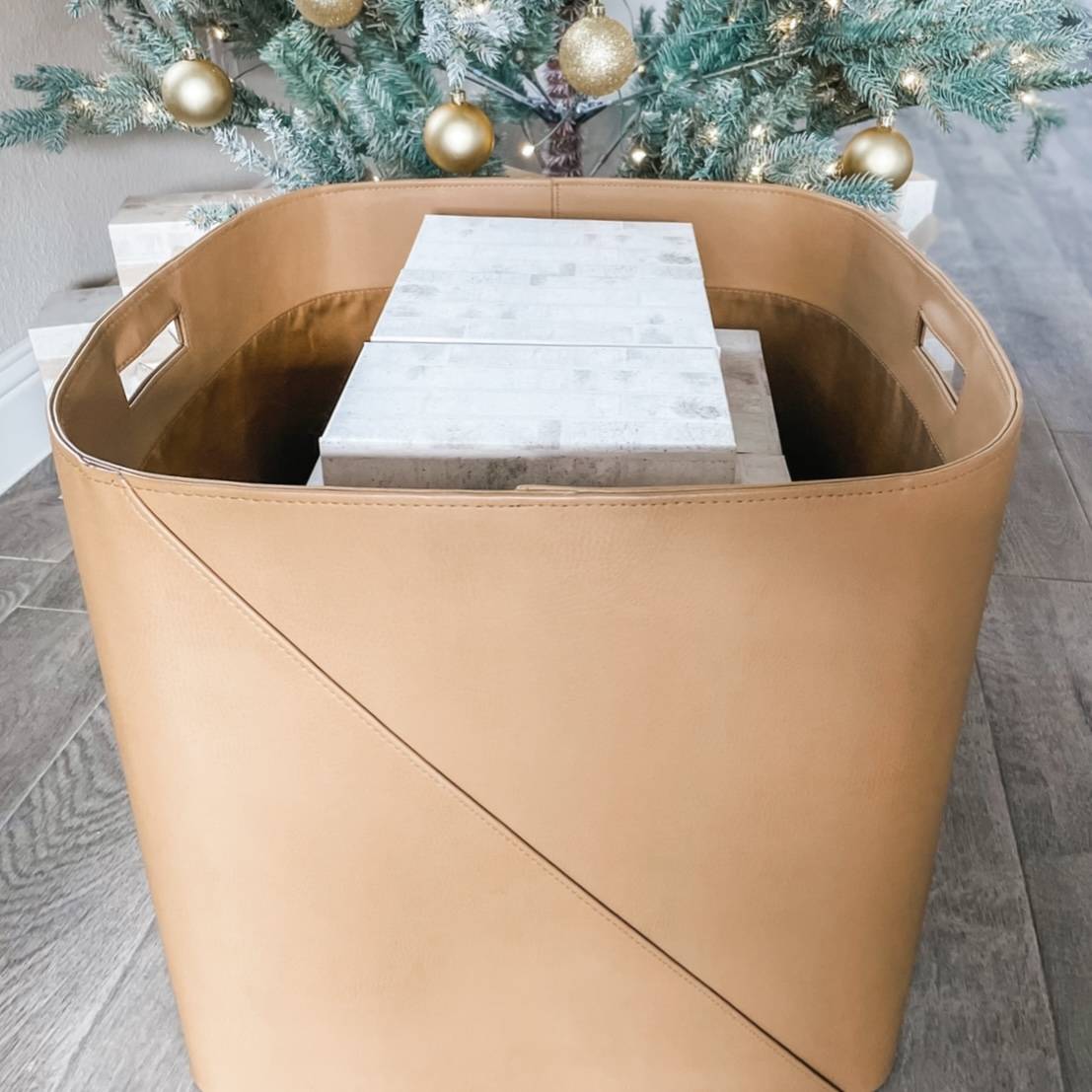 The large bin fits our Classic Set of 20 building blocks & the medium bin fits our Starter Set of 10 building blocks. We love that they are ethically & responsibly made, too ... paired with our sustainable blocks, it's a match made in heaven for modern parents of toy-loving toddlers!
We love sharing helpful tips, so let us know if you find any other creative ways to hide your Bricklettes gift -- you can DM us on Instagram (@bricklettes), or you can contact us by using the link at the bottom of the page!
Sign up to become a member of the Bricklettes community and receive 10% off your first order!
© Bricklettes™ 2022. All Rights Reserved.