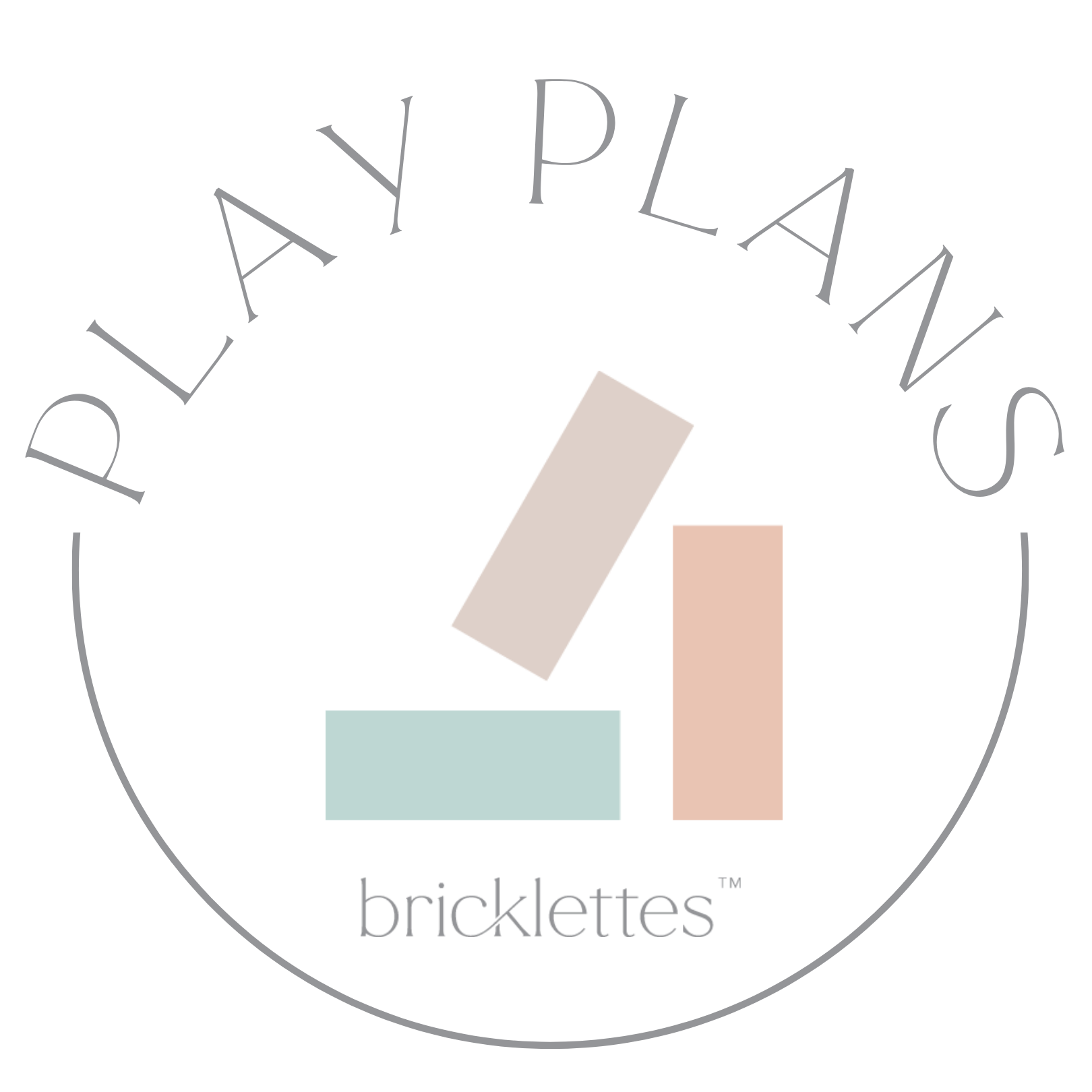 Best Ways to Store
Cardboard Building Blocks
FEATURING: THE BRICKLETTES STORAGE BAGS & GATHRE STORAGE BINS
While we love that Bricklettes building blocks are beautiful enough to be left out after a long day of play, or stacked on a shelf for a quick clean-up solution that still looks put-together ... there are those days when you want to have everything put away out of sight. That's why we wanted to share a few storage solutions with you that will resolve the age-old problem of how to store your kids' cardboard building blocks!
Option ONE:
Our brand new, super cute cardboard building block storage bags are perfect for the oversized Bricklettes building blocks, but also would work if you have a set of the smaller cardboard blocks sold by other brands and are looking for an attractive storage solution. You can find the bags HERE!
There are two size options: the smaller size fits our Starter Set of 10 building blocks, while the larger size will fit our Classic Set of 20 oversized building blocks (with room to spare!). For context, our blocks are all the same large size (8" x 4.5" x 4") plus can hold up to 150 lbs each -- we like big blocks & we cannot lie! While it's a tall order to store that many big blocks, our storage bags are up to the task!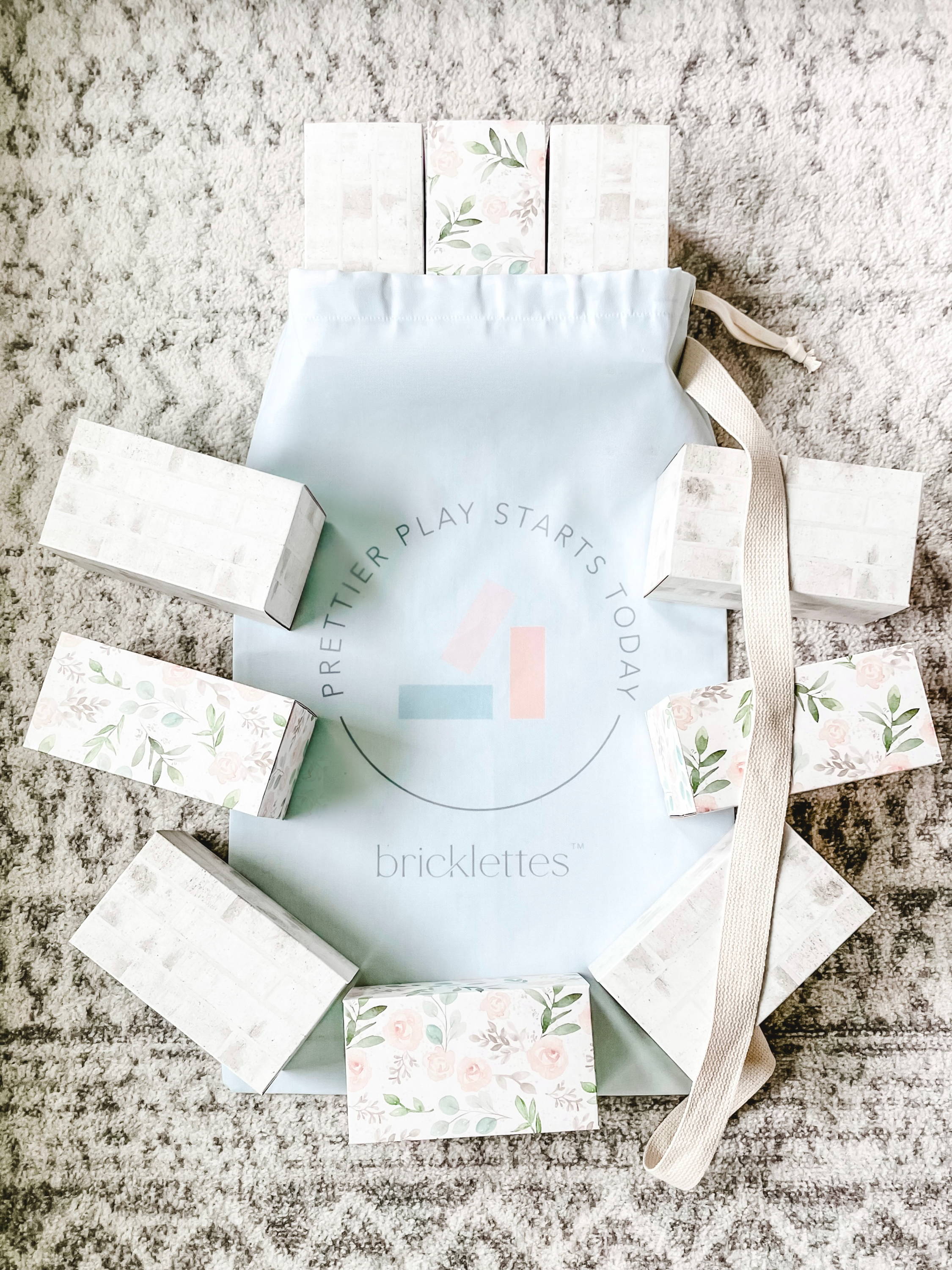 Option TWO:
Before launching our storage bag solution, our go-to storage option were bins from Gathre. We love that they are ethically & responsibly made ... paired with our sustainable blocks, it's a match made in heaven for modern parents of toy-loving toddlers! The large bin fits our Classic Set of 20 building blocks & the medium bin fits our Starter Set of 10 building blocks.
Here are 4 ideas of how to store cardboard building blocks in your home using Gathre bins!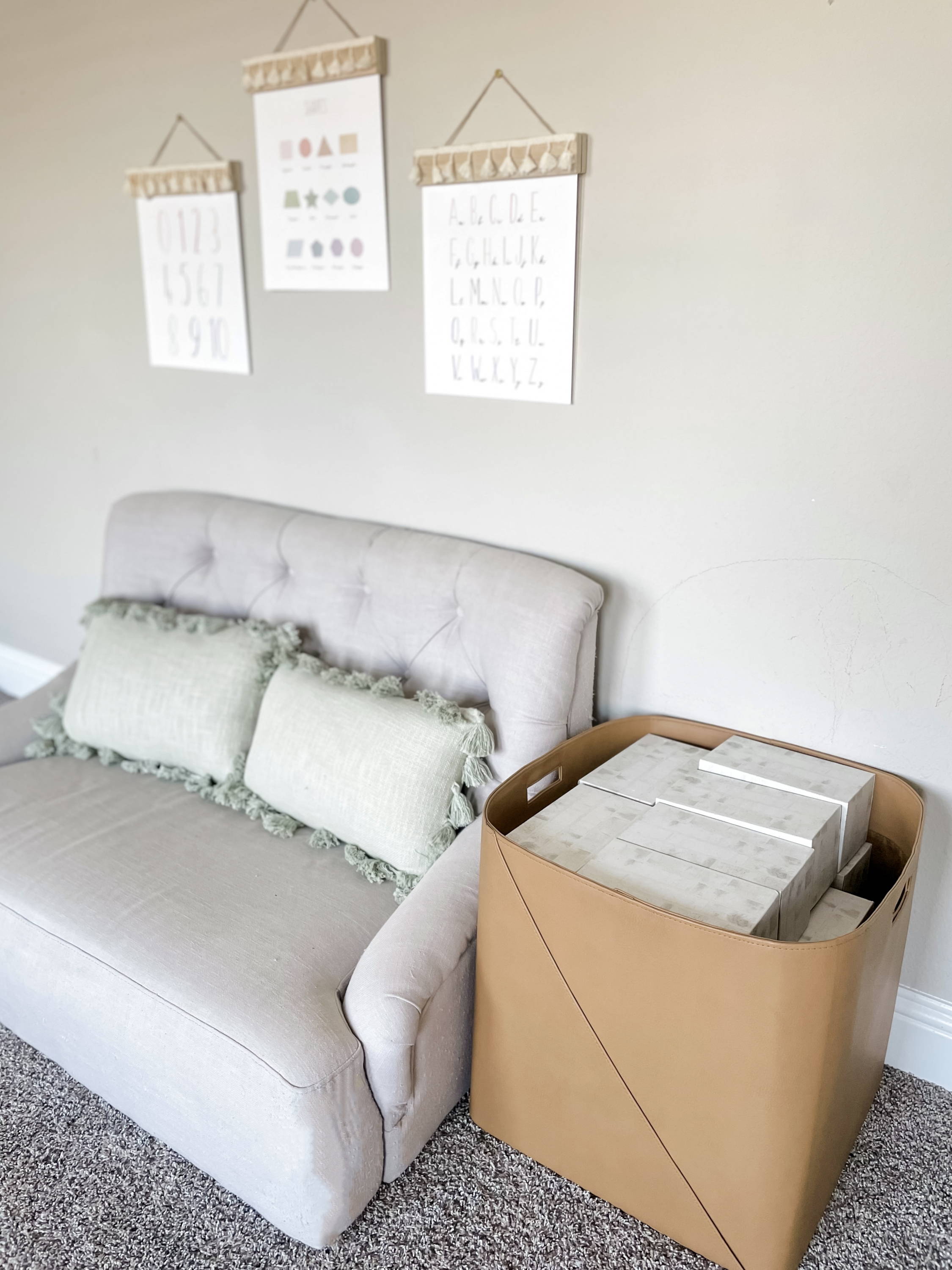 Perhaps the most obvious choice, this sturdy bin is easy to leave out in the open in your child's playroom so they can choose to play with blocks whenever they please ... and who knows, they might even make a game out of putting the blocks away when playtime is over!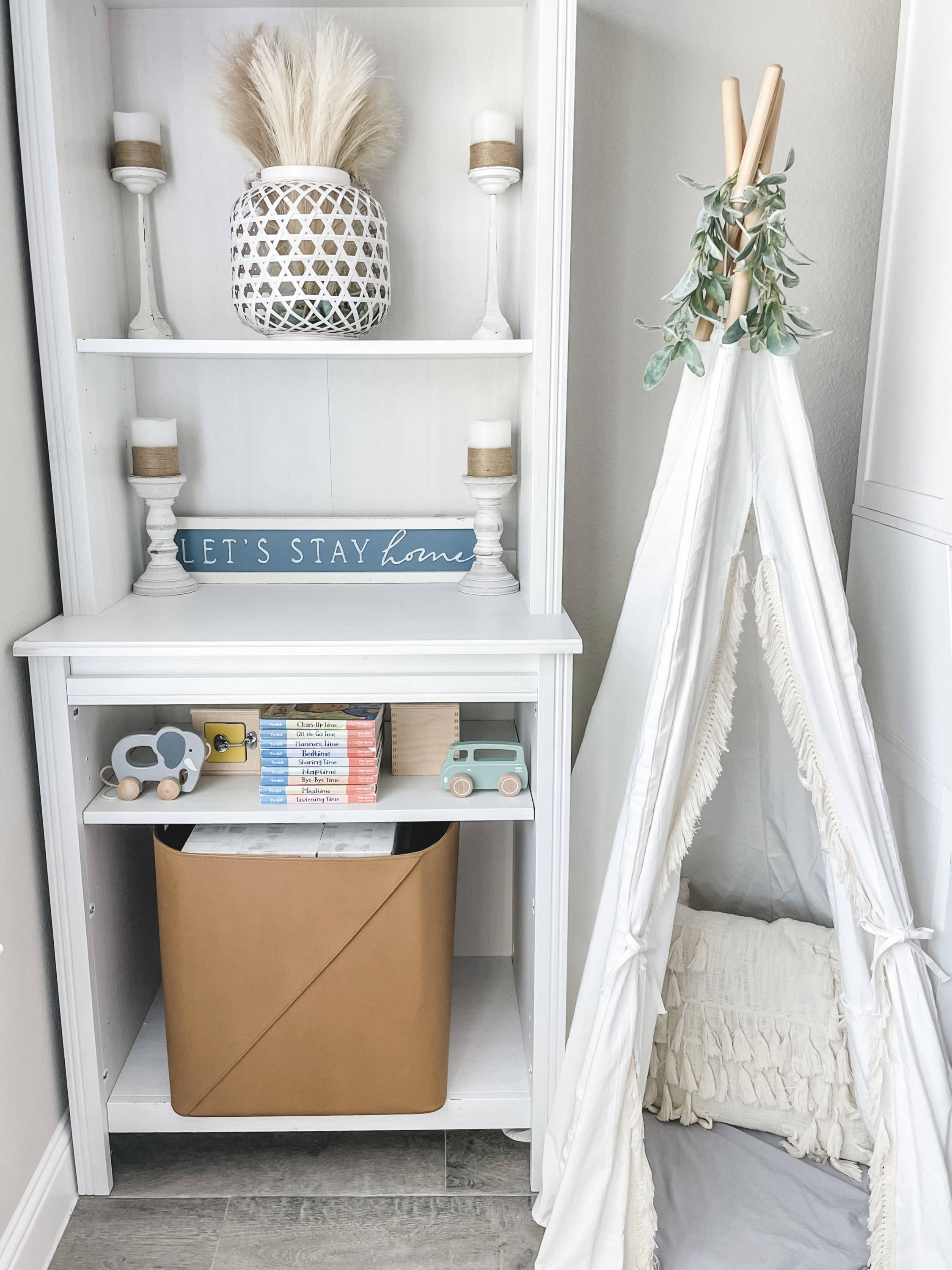 Another great location -- these bins look perfectly at home in any living area, so stash your blocks in here when you have company & no one will be the wiser that you have an entire set of building blocks stored away in there!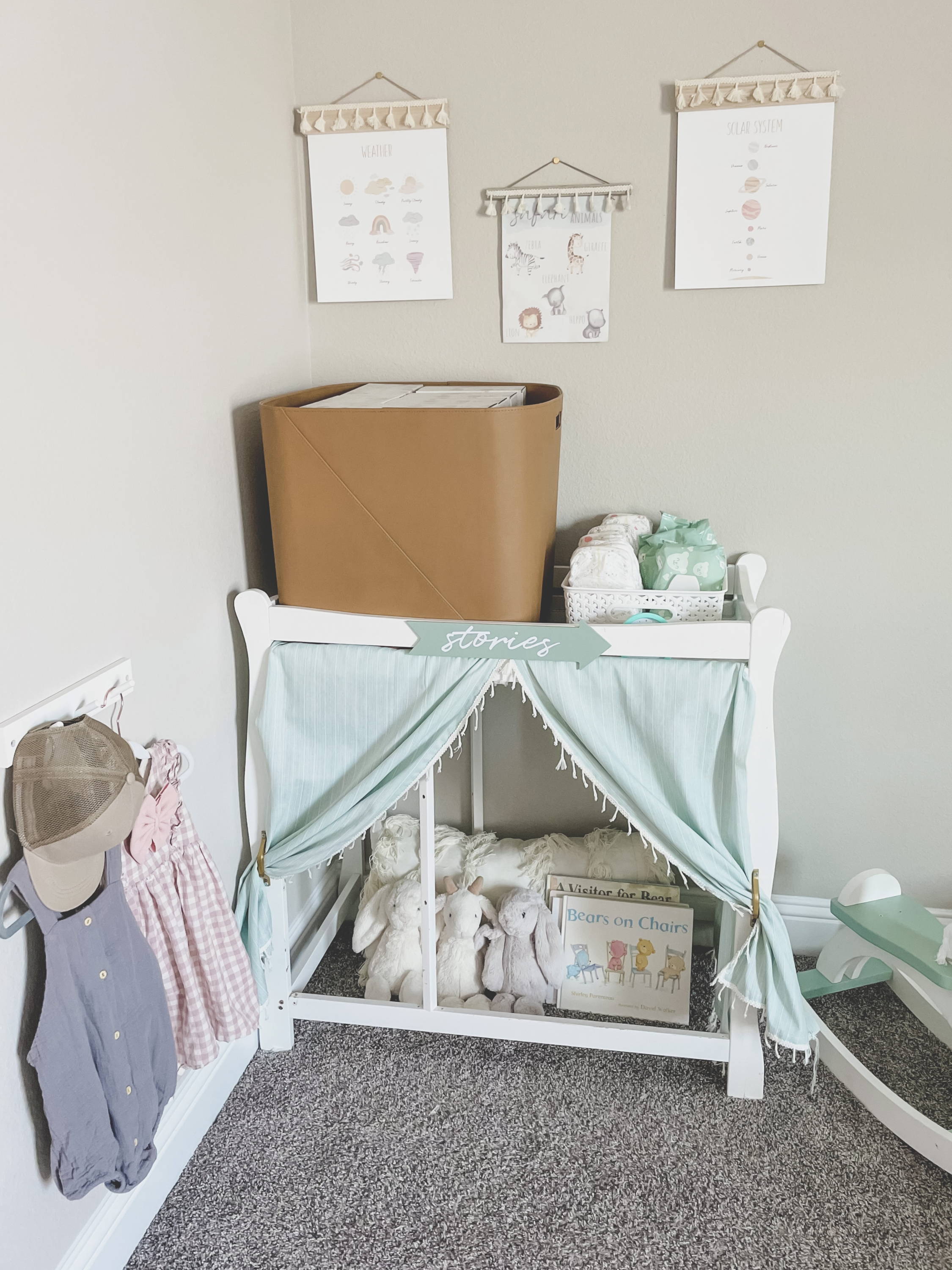 If your little one has outgrown their changing table, convert it into a fun reading nook for them! That way, you can still use the top of the table as storage for the essentials -- wipes, diapers, and (of course) building blocks!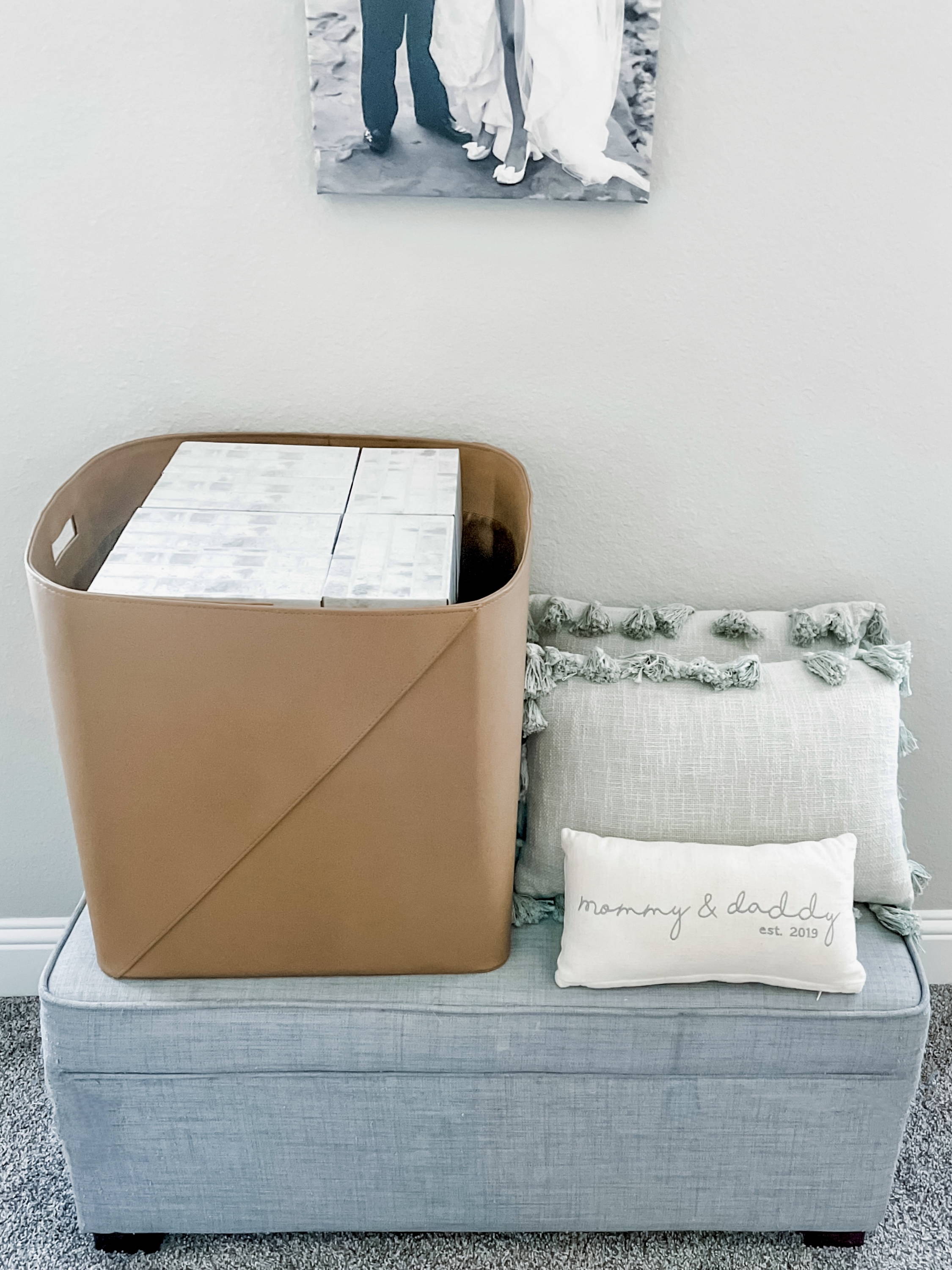 If you end up with multiple kids in your bed by morning, you'll want to keep a set stored in your master bedroom. Trust us on this one: the bin will blend right into your grown-up space, and on those weekends when your morning starts sooner than you would like, just direct your little early risers to pull the blocks out and buy yourself a few minutes to wake up while they play!
We love sharing helpful tips, so let us know if you find any other creative ways to store cardboard building blocks -- you can DM us on Instagram (@bricklettes), or you can contact us by using the link at the bottom of the page!
Sign up to become a member of the Bricklettes community and receive 10% off your first order!
© Bricklettes™ 2022. All Rights Reserved.