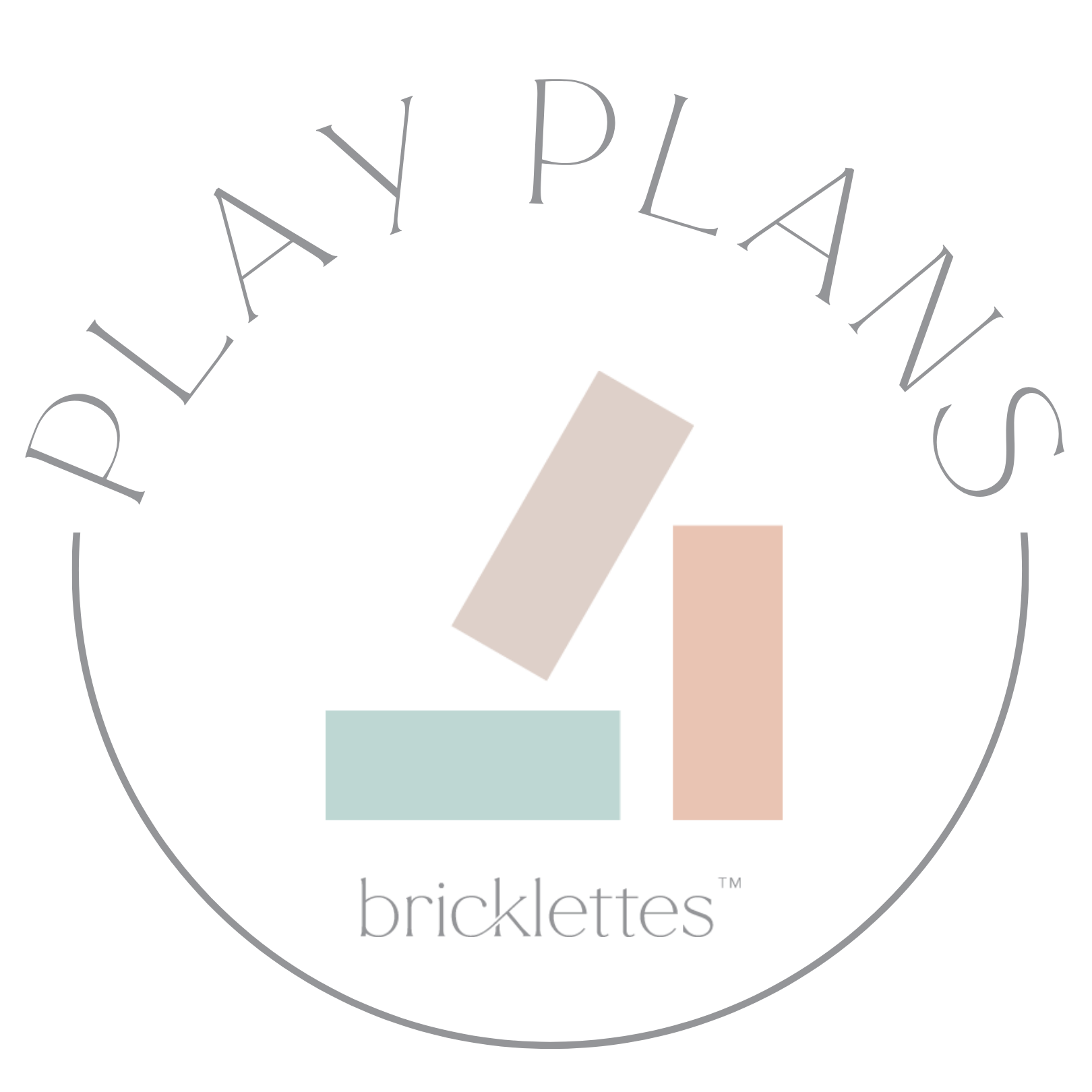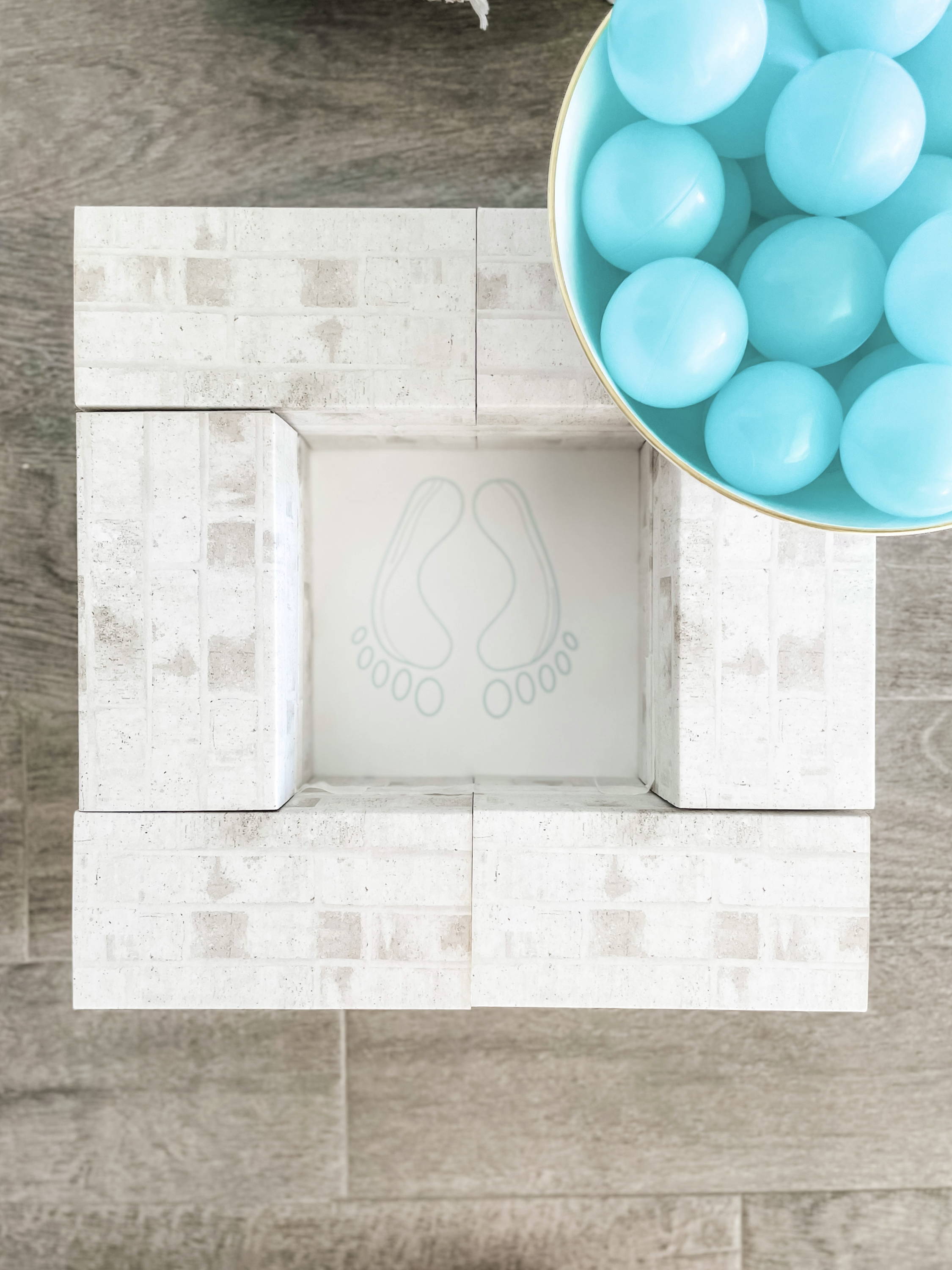 Our most relaxing play plan yet -- because back-to-school season has us craving a spa day for the entire family! This creative "invitation to play" uses Bricklettes cardboard building blocks to facilitate a dramatic play set up that will inspire a fun afternoon of post-nap playtime. Get ready to supply the cucumber slices and ice water; your little one is in for a treat ... and you might be in for a bit of work (we won't judge if you're tempted to book an actual spa day for yourself after this!).
How To Play: use strategic masking tape (as long as you are cautious/go slow when removing, it shouldn't peel off the surface pattern of our blocks -- please contact us if it does!) to create a pedicure soak basin, pedicure chair, and/or check-in desk. Use our printables to print out the "accessories" for this play plan (such as nails, signs, toe separators, etc.). Use even more masking tape to affix the "nails" to your little one (or have them give you a "mani/pedi") ... add any additional props or toys you might have handy, extend this invitation to play to your little one, and see where their imagination takes you!
💅Skills Utilized: counting/money recognition, color recognition, social/"real life" experiences, hand-eye (AND foot!!) coordination, naming & teamwork
💅Number of Bricklettes Blocks Used: 6 for the pedicure soak basin + 16-20 if you elect to make a pedicure chair + 25 if you choose to make the check-in/payment desk
💅Time Toddlers Spent Playing Before Entering "Destruction Mode": 40 minutes!
Our Favorite Part: Observing how each of our 3 little ones interacted differently with this set-up:
Baby A (3-year-old boy) was happy as could be simply sitting with his feet in the "bubbles" and making a mess of the printables. Baby B (3-year-old girl) was SO into the entire concept and very serious about her mani-pedi artwork ... she LOVED "doing mama's nails" & the quoted cost was super cheap at only $2 total (10/10 would recommend this establishment)! And, Baby #3 (23-month-old girl) was content letting her siblings stick the nail-art printables all over her legs, while she relaxed in the "massage chair".

Head to Our Instagram to See: how our creative collaborator parent of the month @lylahsadieh styled her daughter's Spa Play Plan (using our printables)!
Fun Additional Activity: Cardboard Nail Salon Activity - The Mama Notes
Scroll Down to See: detail photos of all the ways to play ... plus how to win a copy of the spa day dramatic play printable⁠ we designed for this play plan, and a round-up of links for the additional items used in this play plan!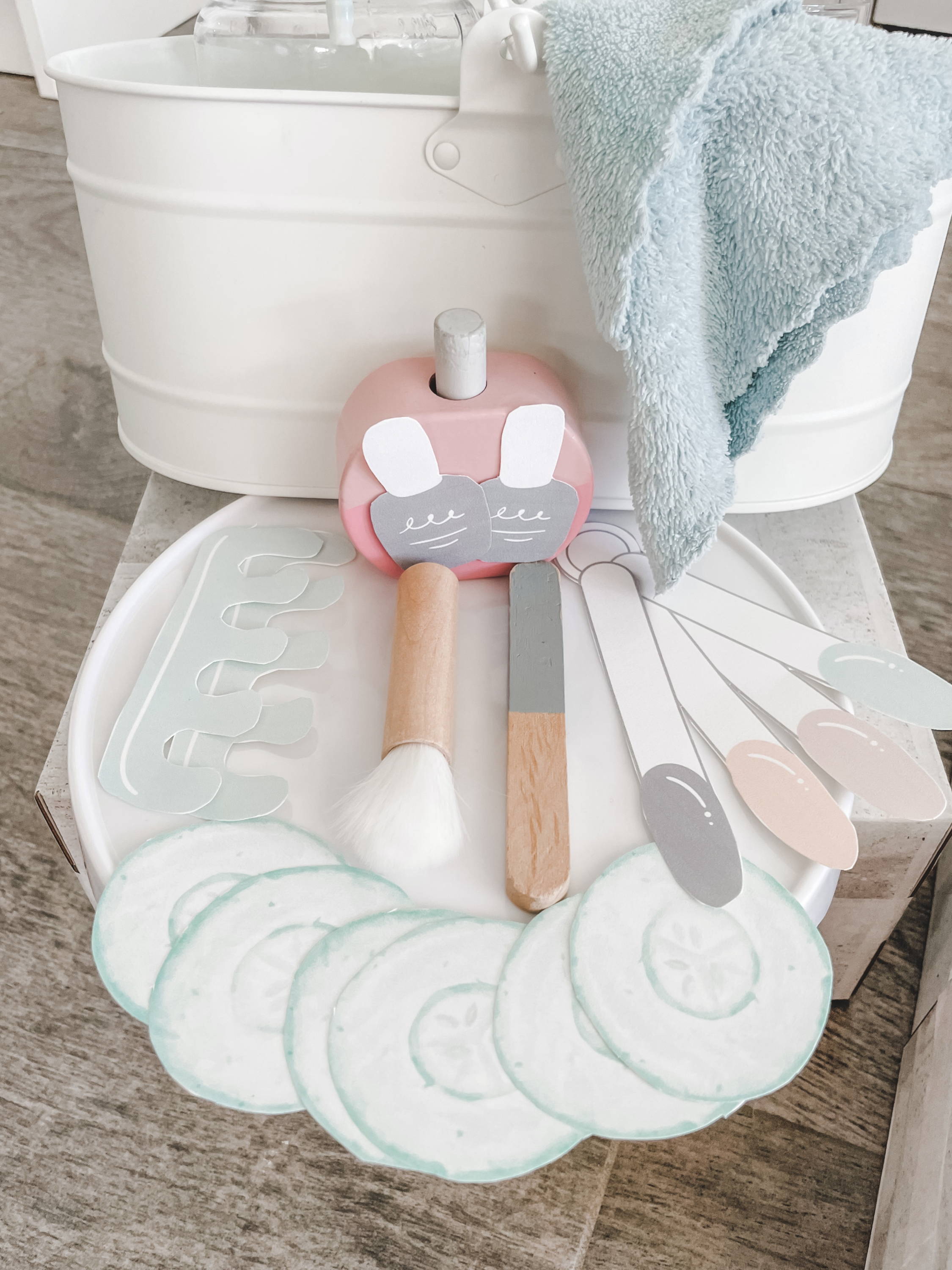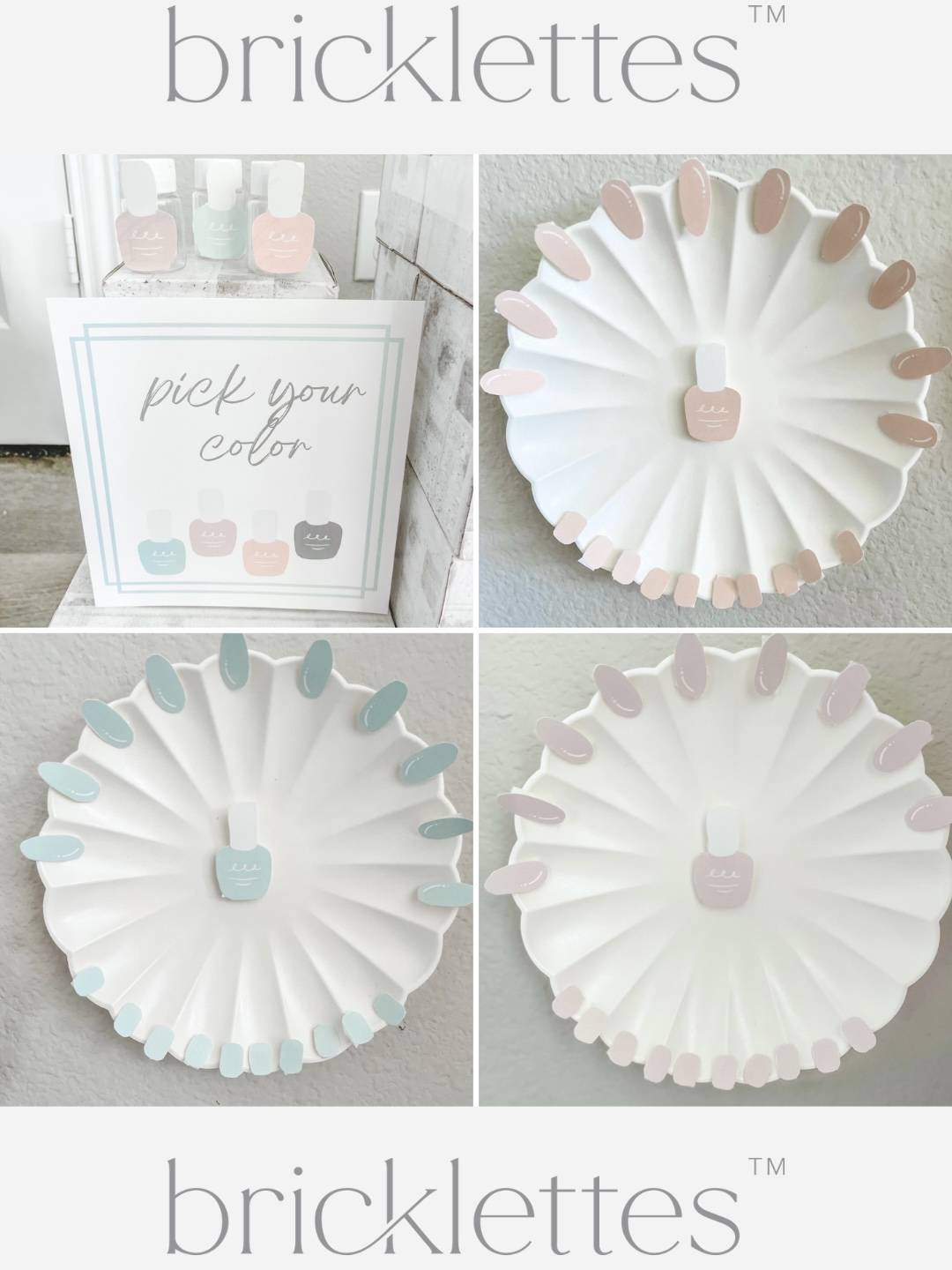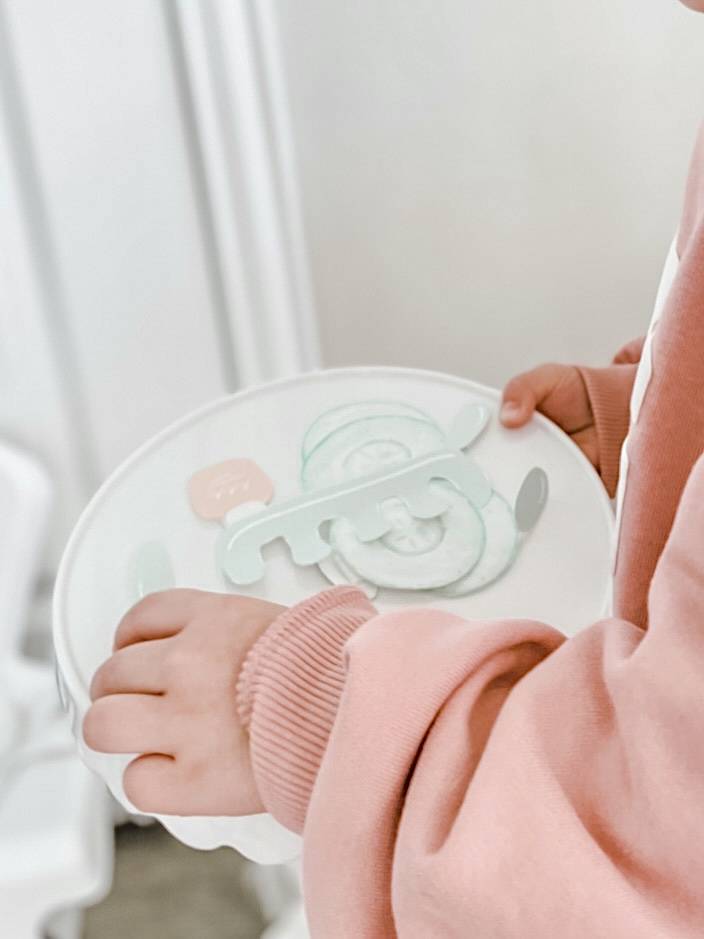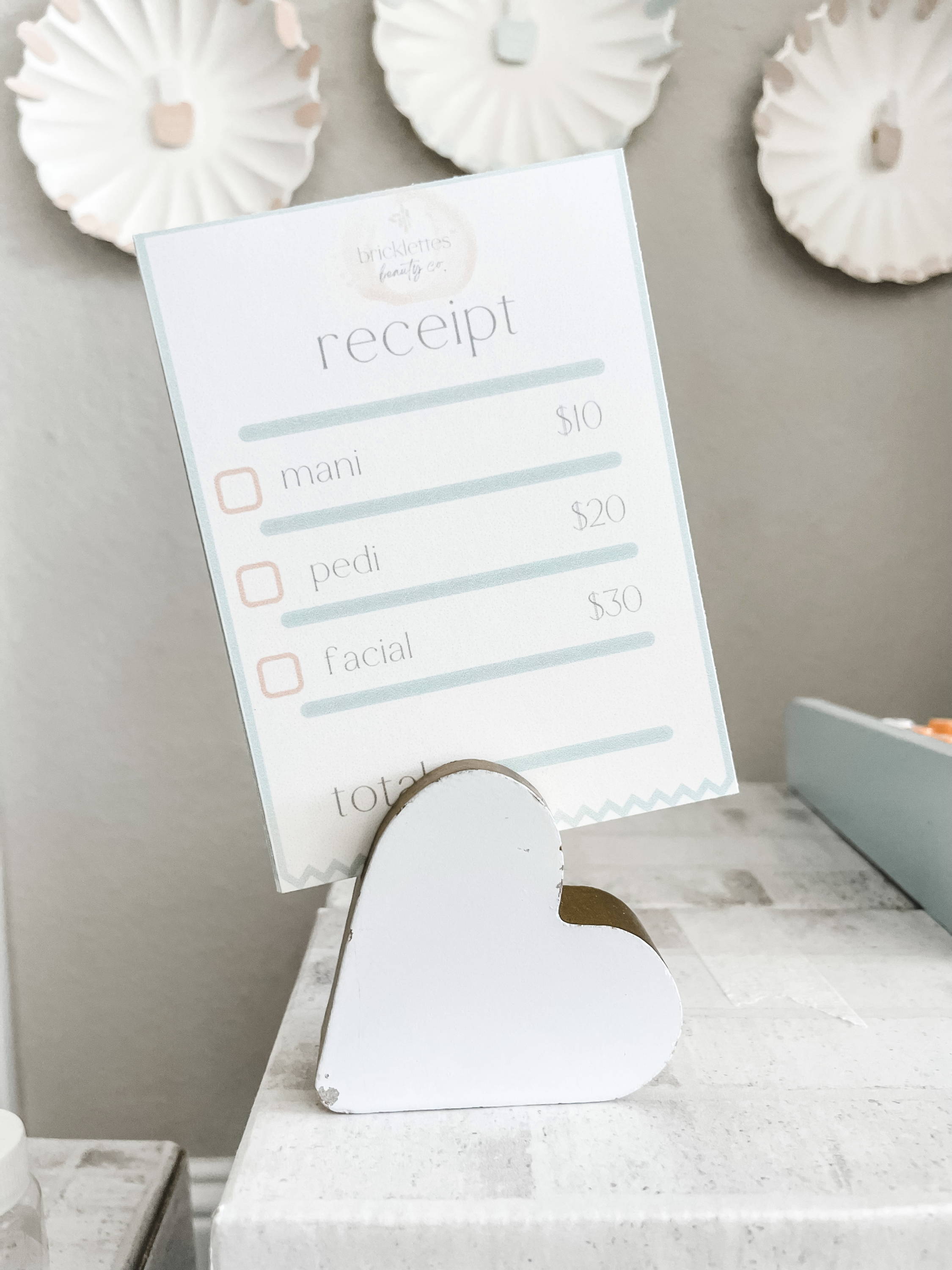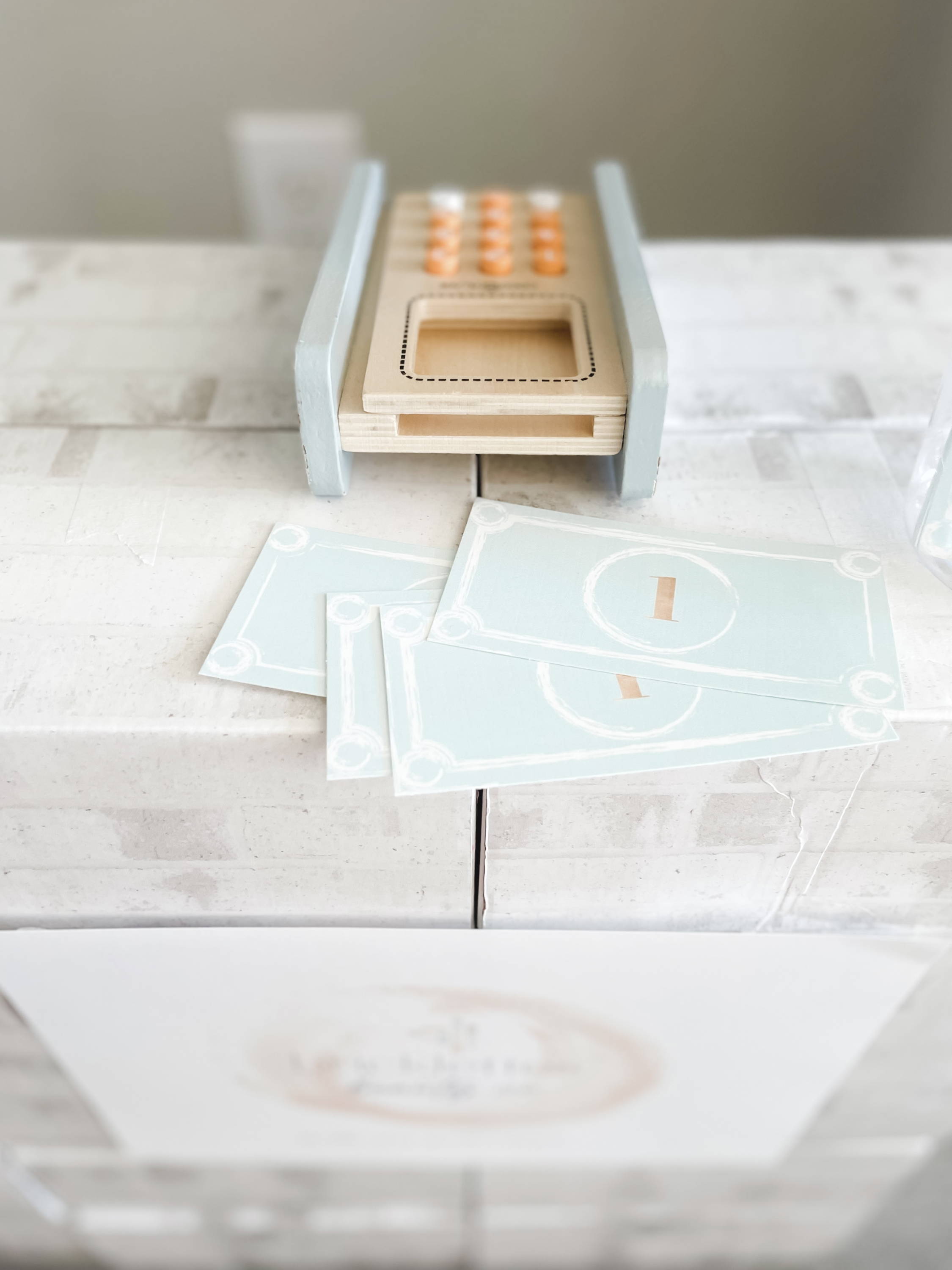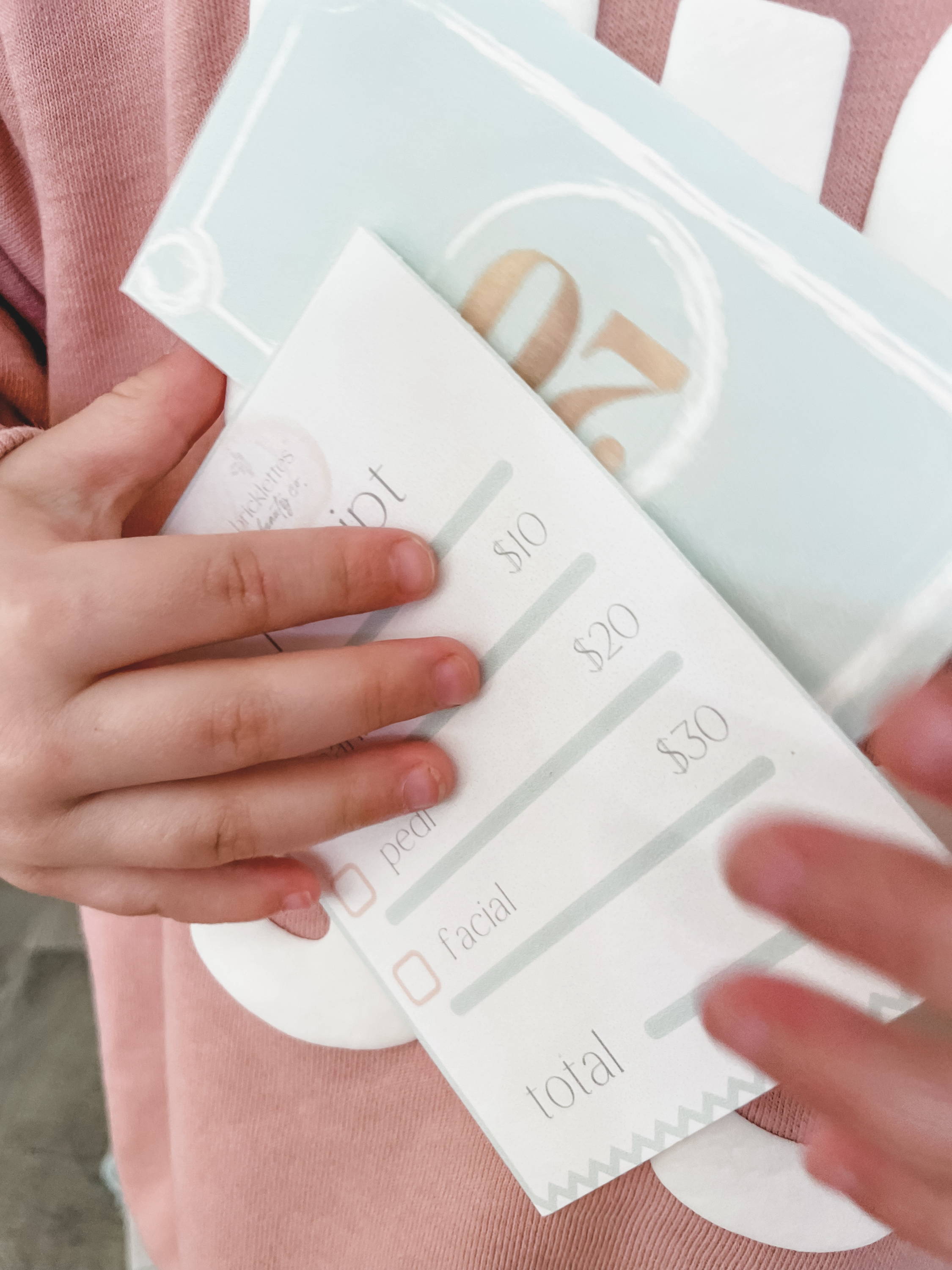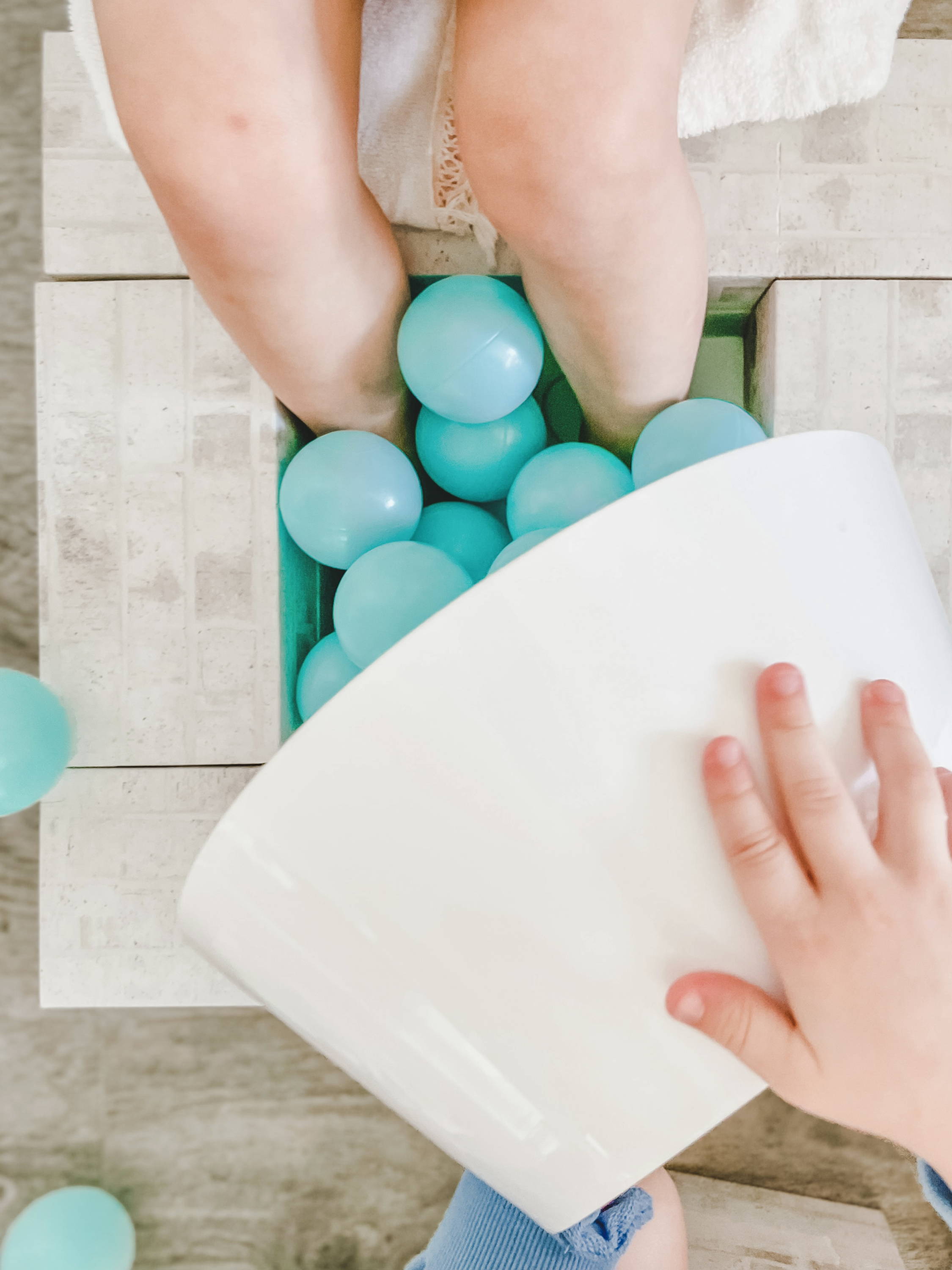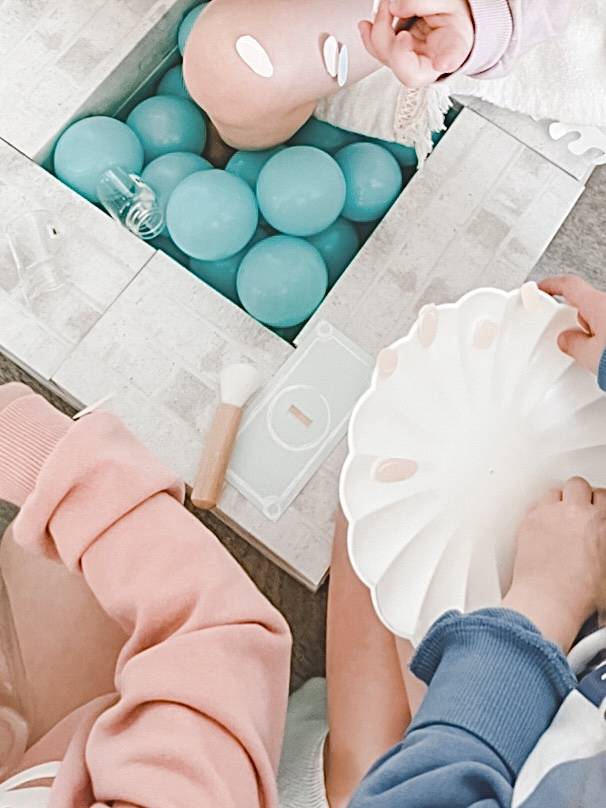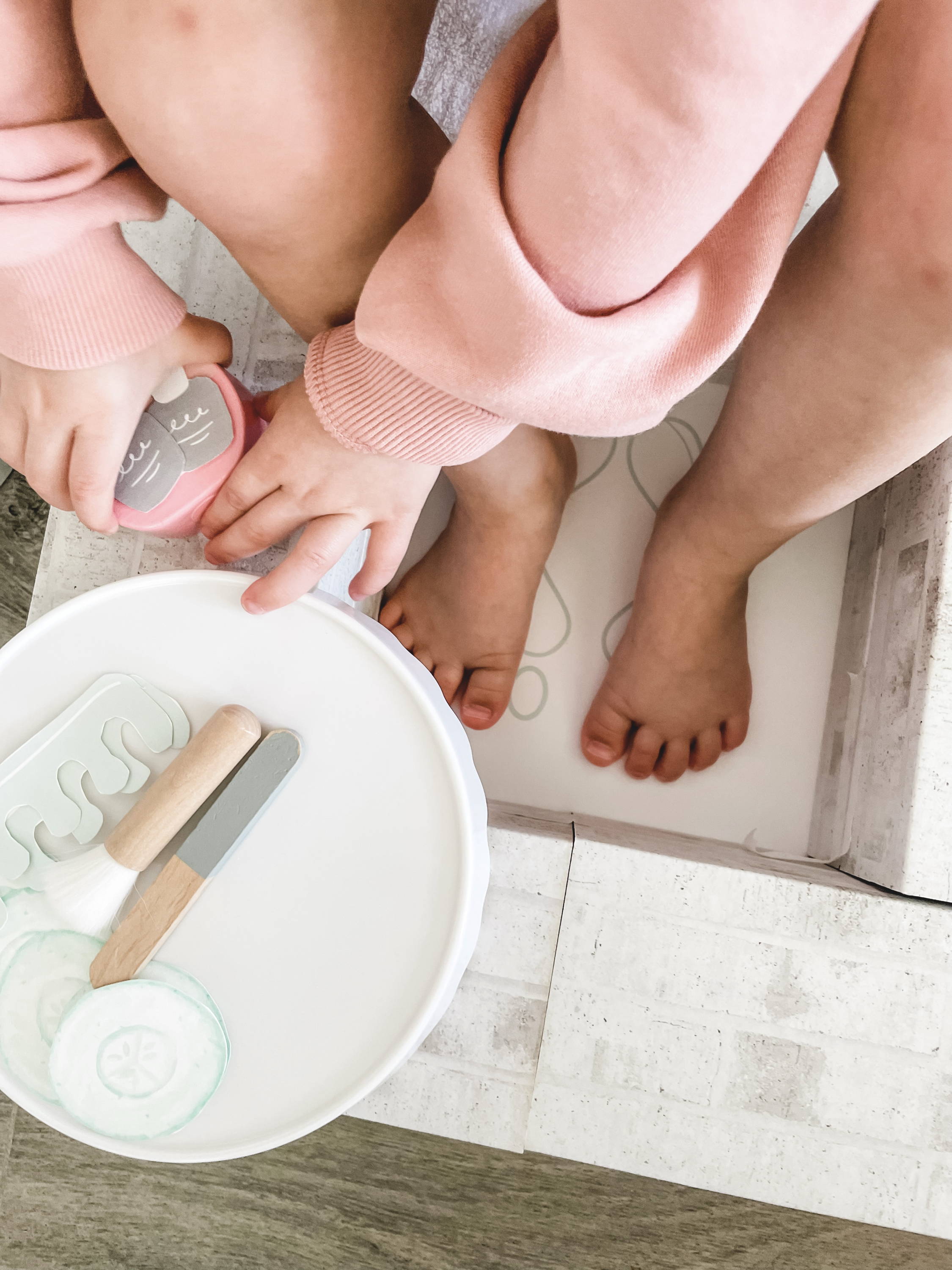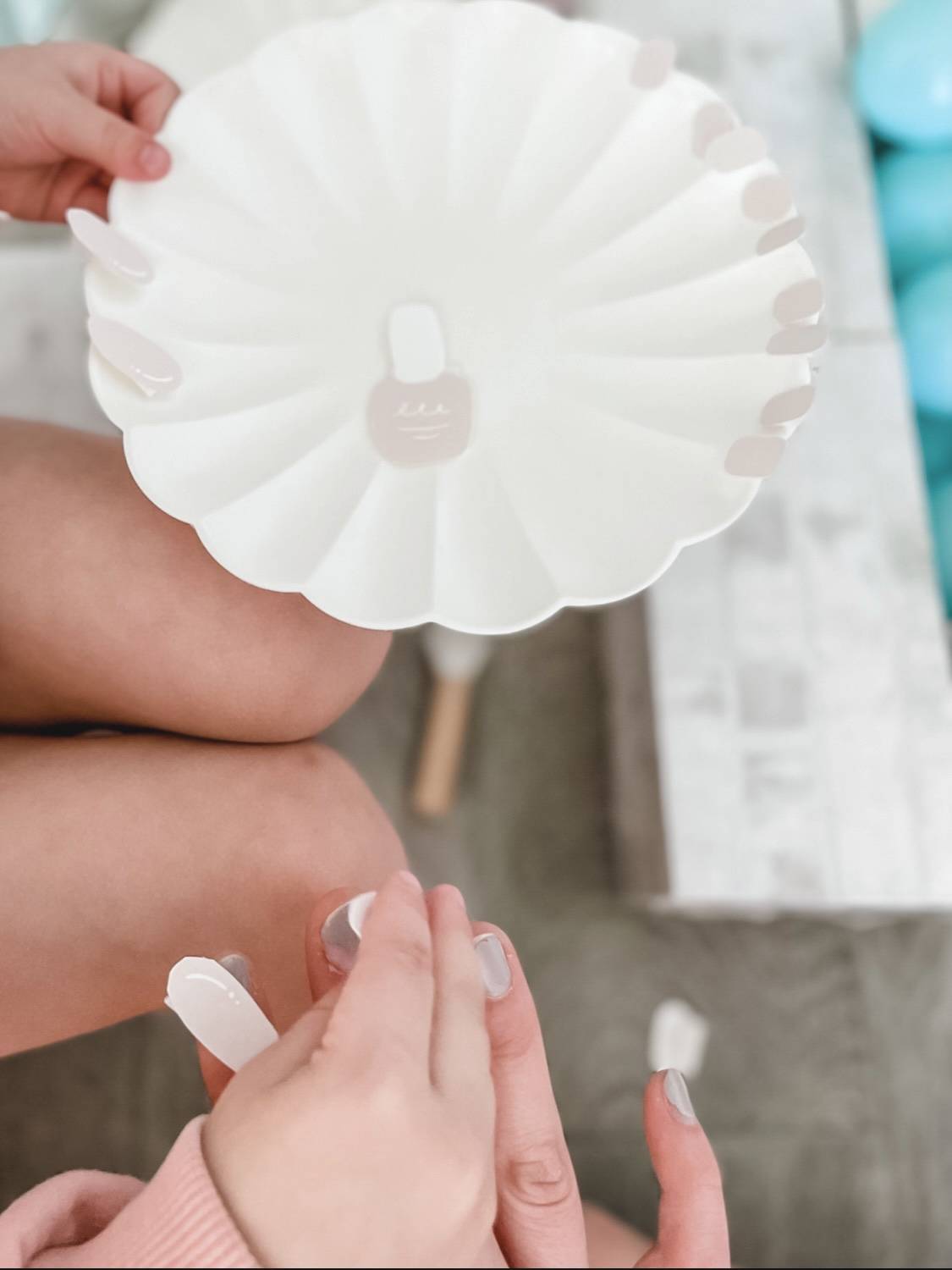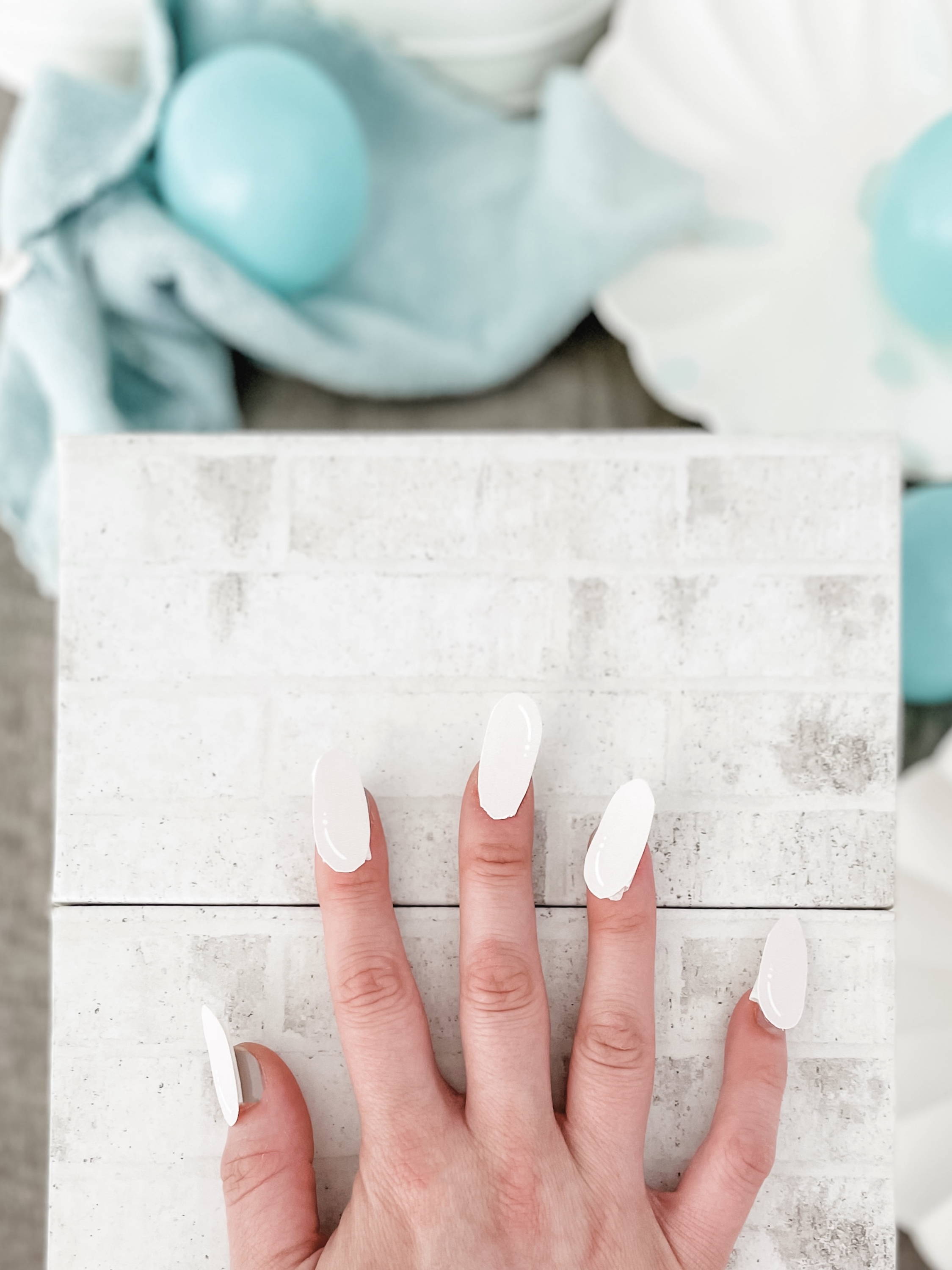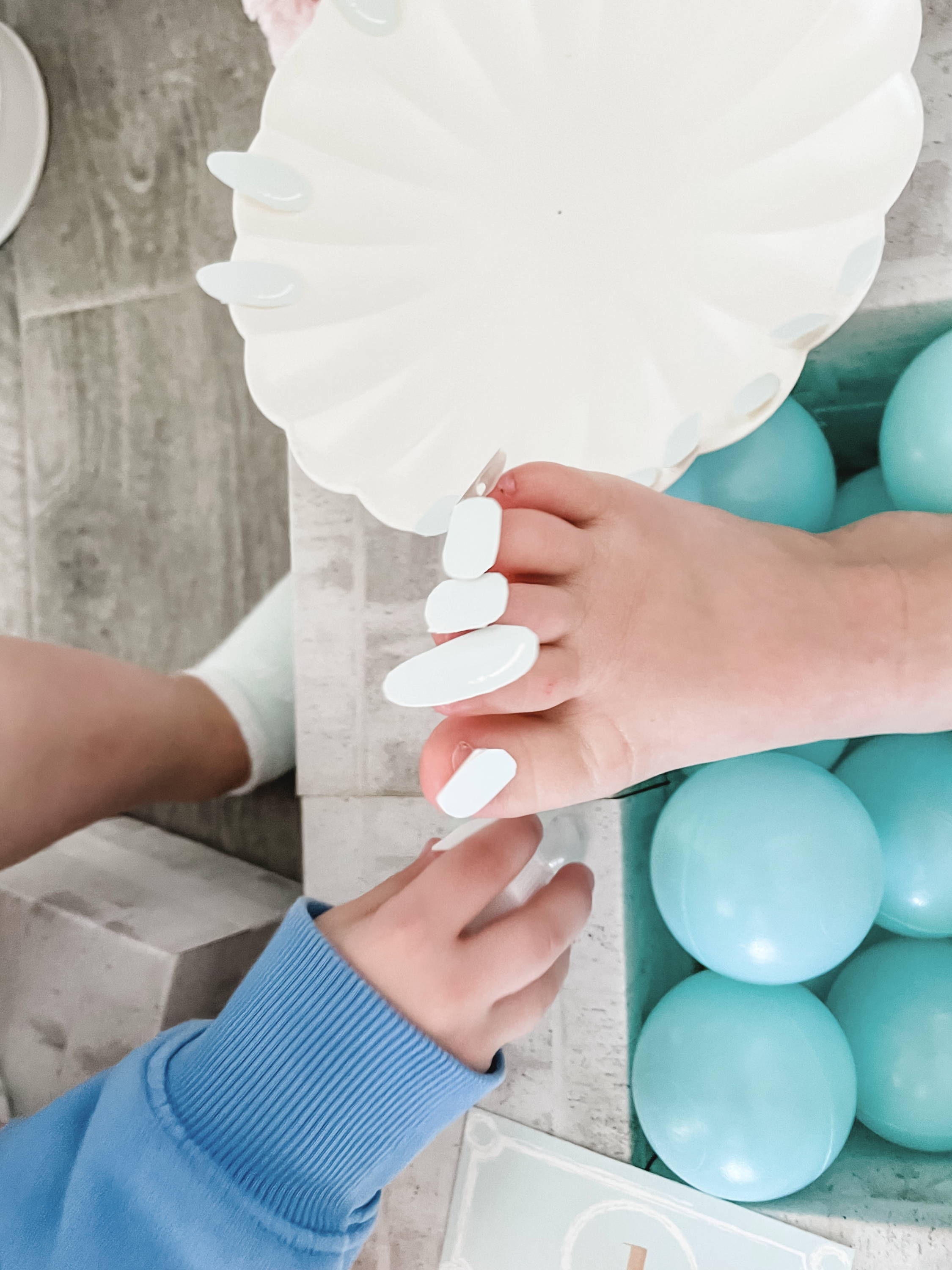 LINK ROUND UP FOR THIS PLAY PLAN: