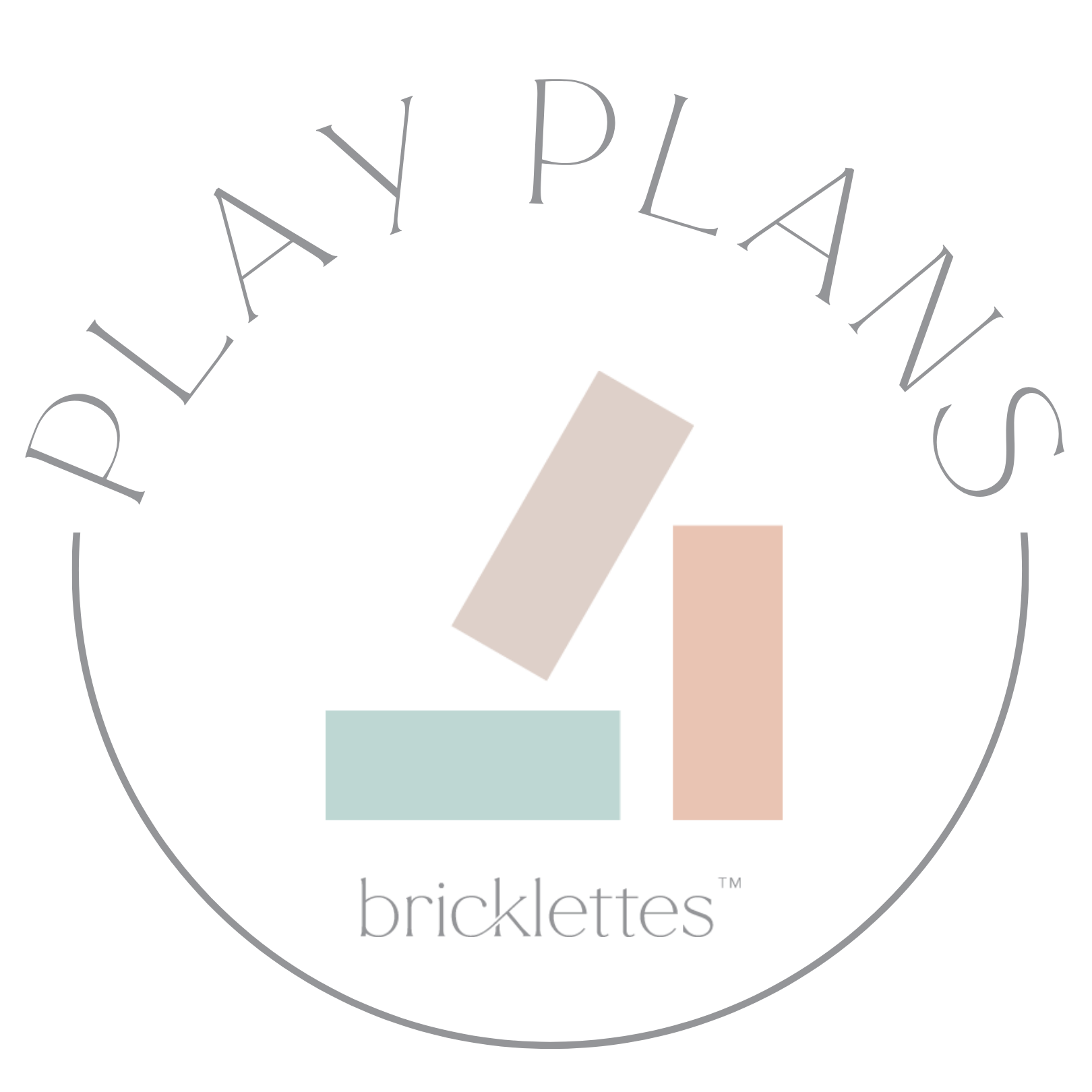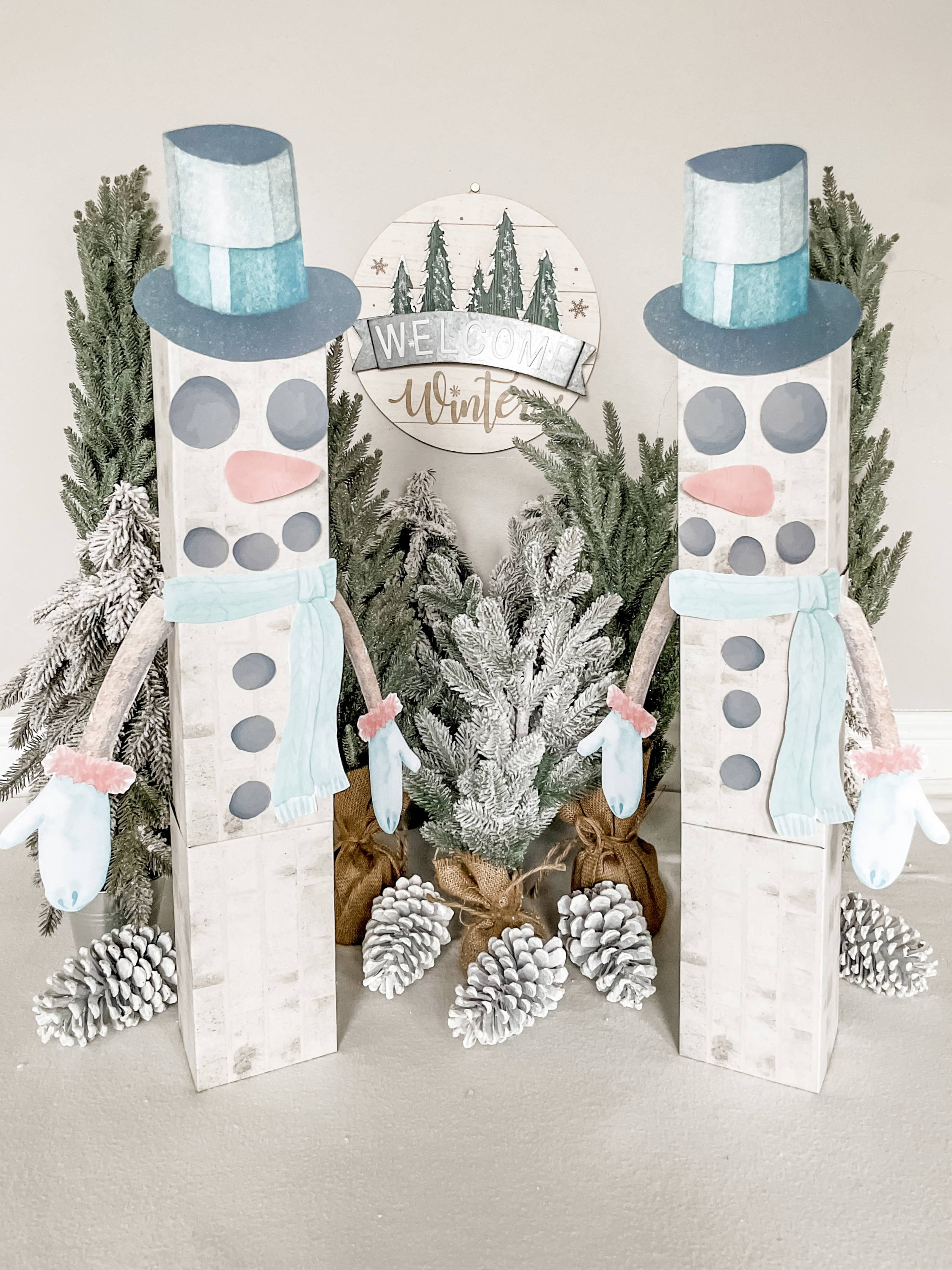 All of the fun, none of the freeze! Our super-simple December Play Plan is bound to be a favorite all winter long (and what parent doesn't need an easy win after the exhaustion of the holiday rush?!). If you don't feel like taking the littles out in the cold to build yet another snowman, if they are requesting Frozen for the 10th time in a row, or even if you live somewhere without snow on the ground ... whatever the case, Bricklettes has you covered! Just put out a few of our cardboard building blocks along with our play printables, say "Do you want to build a snowman??", and watch how your little one takes charge in this mix between a craft and activity!!
How To Play: use strategic masking tape (as long as you are cautious/go slow when removing post-play, it shouldn't peel off the surface pattern of our blocks -- please contact us if it does!) to attach the blocks together in a 3 or 6 section snowman-like shape. Use our printables to print out the "accessories" for this play plan (snowman hat, carrot nose, etc.). Add any additional festive props or toys (like pretend snow or cotton "snowballs") that you might have handy, extend this invitation to play to your little one, and see where their imagination takes you!
⛄Skills Utilized:"real life" experiences, connecting and playing out experiences from a movie with reality, hand-eye coordination, naming & other identification opportunities
⛄Number of Bricklettes Blocks Used: 3-6 per snowman (perfect activity to do with a Tester set of 3!)
⛄Time Toddlers Spent Playing Before Entering "Destruction Mode": 20 minutes (could be more if you have them color in the snowman's accessories ahead of play, and/or cut out the printables if they are old enough to use scissors!)
Our Favorite Part: Relaxing indoors while watching our little ones building a "snowman" rather than dealing with freezing noses while they do it outside, judging the snowman contest (if you have more than one little), and seeing their creativity take hold while they "design" their snowman/snowman's accessories!

Head to Our Instagram to See: how our creative collaborator parent of the month @kenzietwomack styled her little ones' snowman (using our printables)!
Fun Additional Activity: So many similar ideas found on Pinterest if you search "indoor snowman play"
Also, if you choose to build a traditional outdoor snowman, how cute is this set from Hearth & Hand at Target??
Scroll Down: to see detail photos of the ways to play ... plus learn how to get a copy of the play printable⁠ we designed for this play plan!