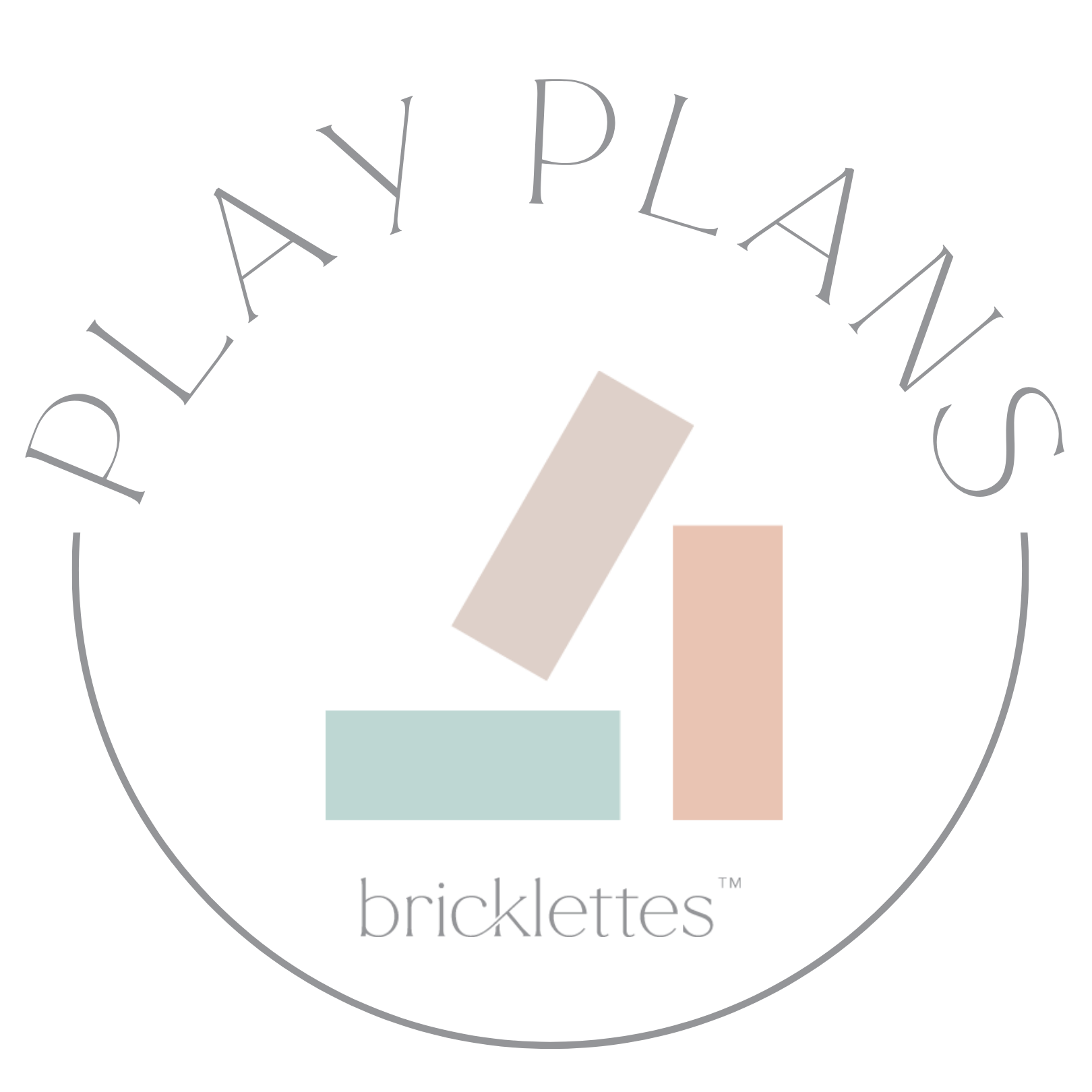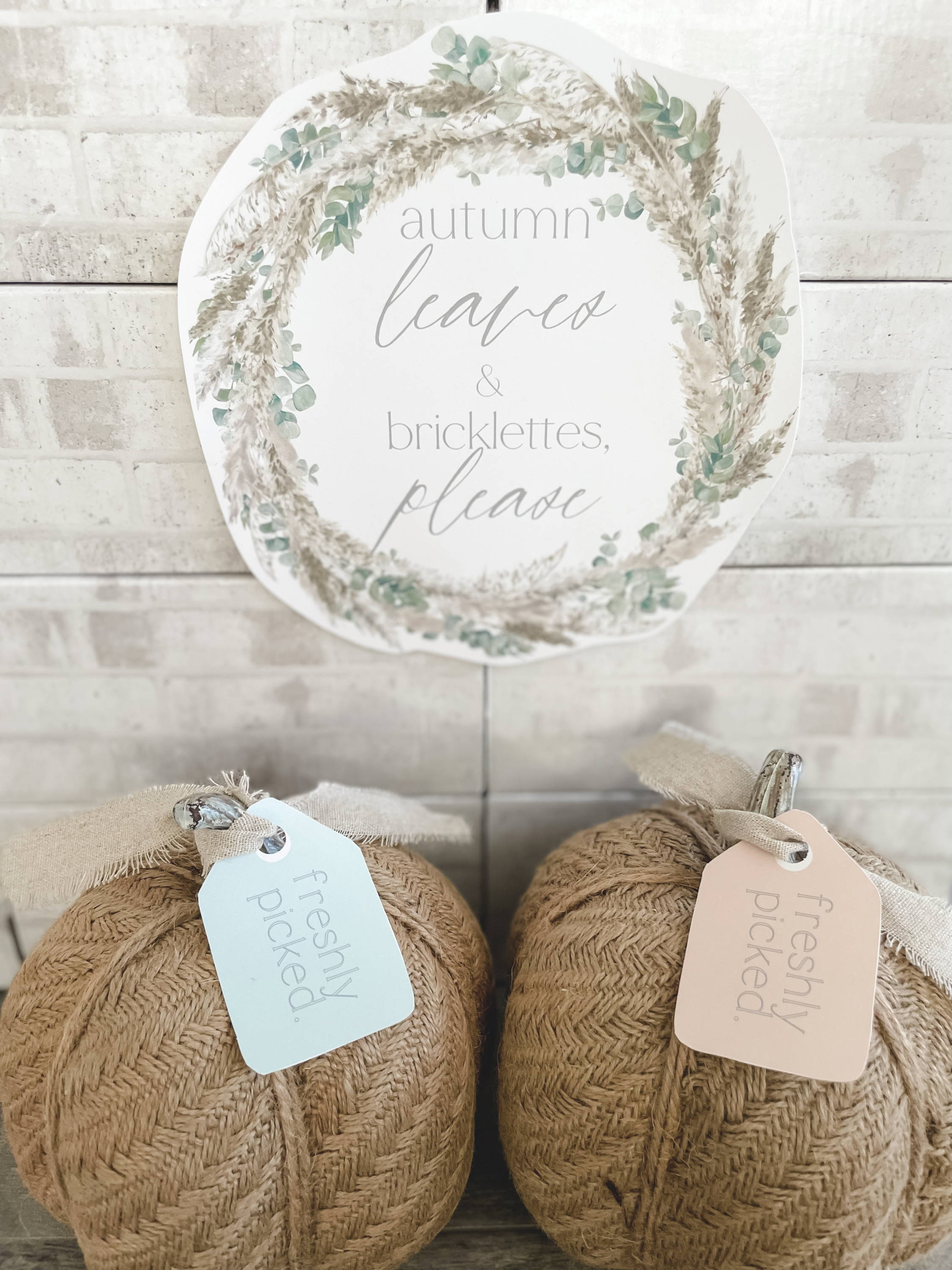 No need to pack everyone in the car, find parking, or pay entry fees -- our October play plan helps you set up your very own pumpkin patch at home, for the cutest Halloween-themed photo opp around! This seasonal "invitation to play" uses Bricklettes cardboard building blocks to facilitate an autumnal dramatic play set up that's perfect to pull out every time your kid demands another pumpkin patch trip.
How To Play: use strategic masking tape (as long as you are cautious/go slow when removing, it shouldn't peel off the surface pattern of our blocks -- please contact us if it does!) to create a pumpkin patch gate and weighing/check-out station. Use our printables to print out the "accessories" for this play plan (such as receipts, signage, play money, scale, etc.). Make sure you don't forget the "apple orchard," where you can pick by the bushel or the peck ... add any additional festive props or toys you might have handy, extend this invitation to play to your little one, and see where their imagination takes you!
🎃 Skills Utilized: counting/money recognition, color recognition, social/"real life" experiences, hand-eye coordination, naming & teamwork
🎃 Number of Bricklettes Blocks Used: 9 for the pumpkin patch + 13-25 if you elect to make a weighing/check-out station
🎃 Time Toddlers Spent Playing Before Entering "Destruction Mode": 35 minutes!
Our Favorite Part: Helping our little ones use their imagination to re-create our actual trip to the pumpkin patch, which helped keep things festive without having to make the trip again.

Head to Our Instagram to See: how our creative collaborator parent of the month @thehunthaven_ styled her little one's Pumpkin Patch Play Plan (using our printables)!
Fun Additional Activity (perfect for bringing pumpkin play to the backyard): Make a Kids Pumpkin Patch in Your Backyard | Sunny Day Family
Scroll Down: to see detail photos of all the ways to play ... plus learn how to win a copy of the pumpkin patch dramatic play printable⁠ we designed for this play plan, and a round-up of links for the additional items used in this play plan!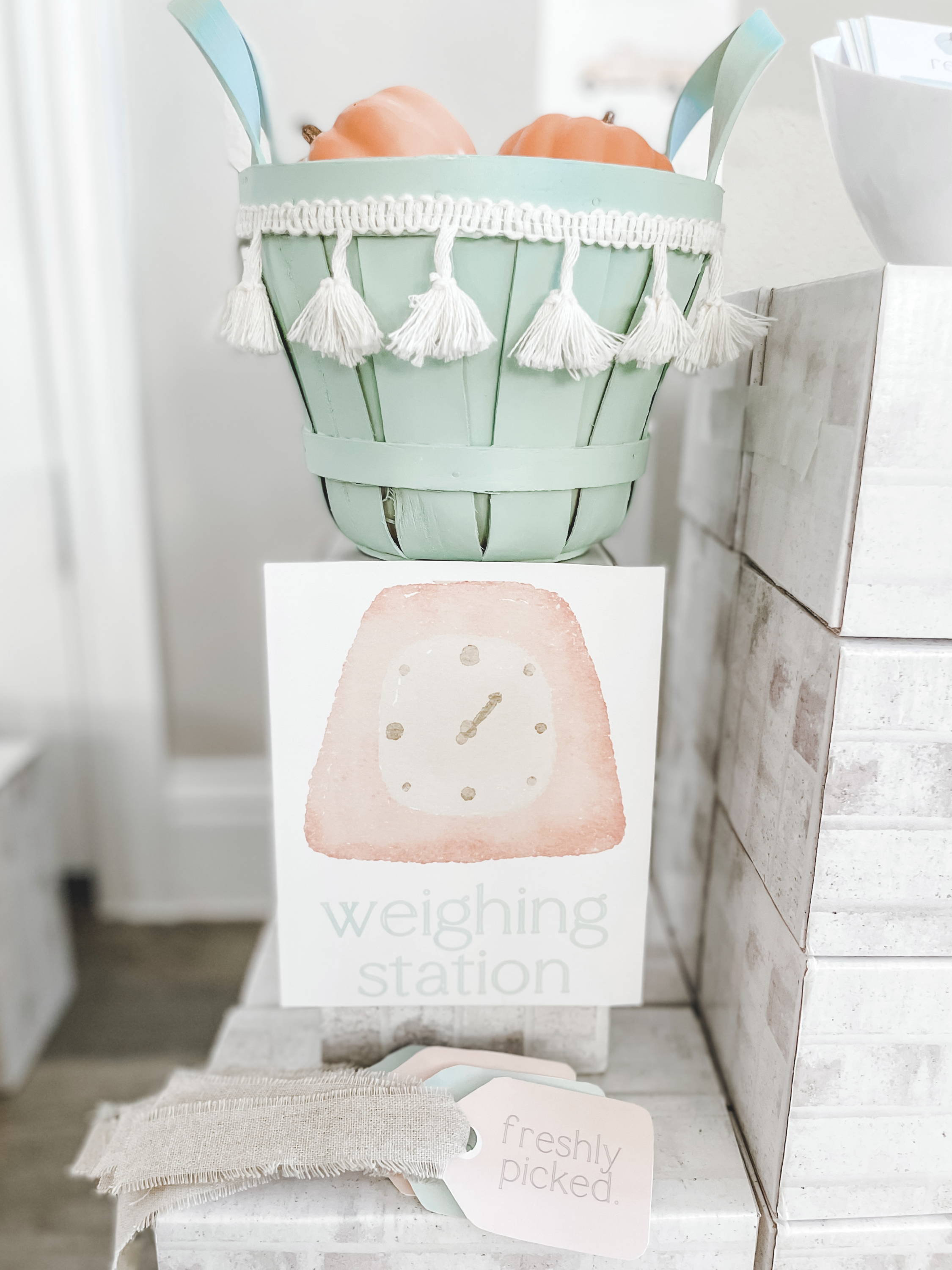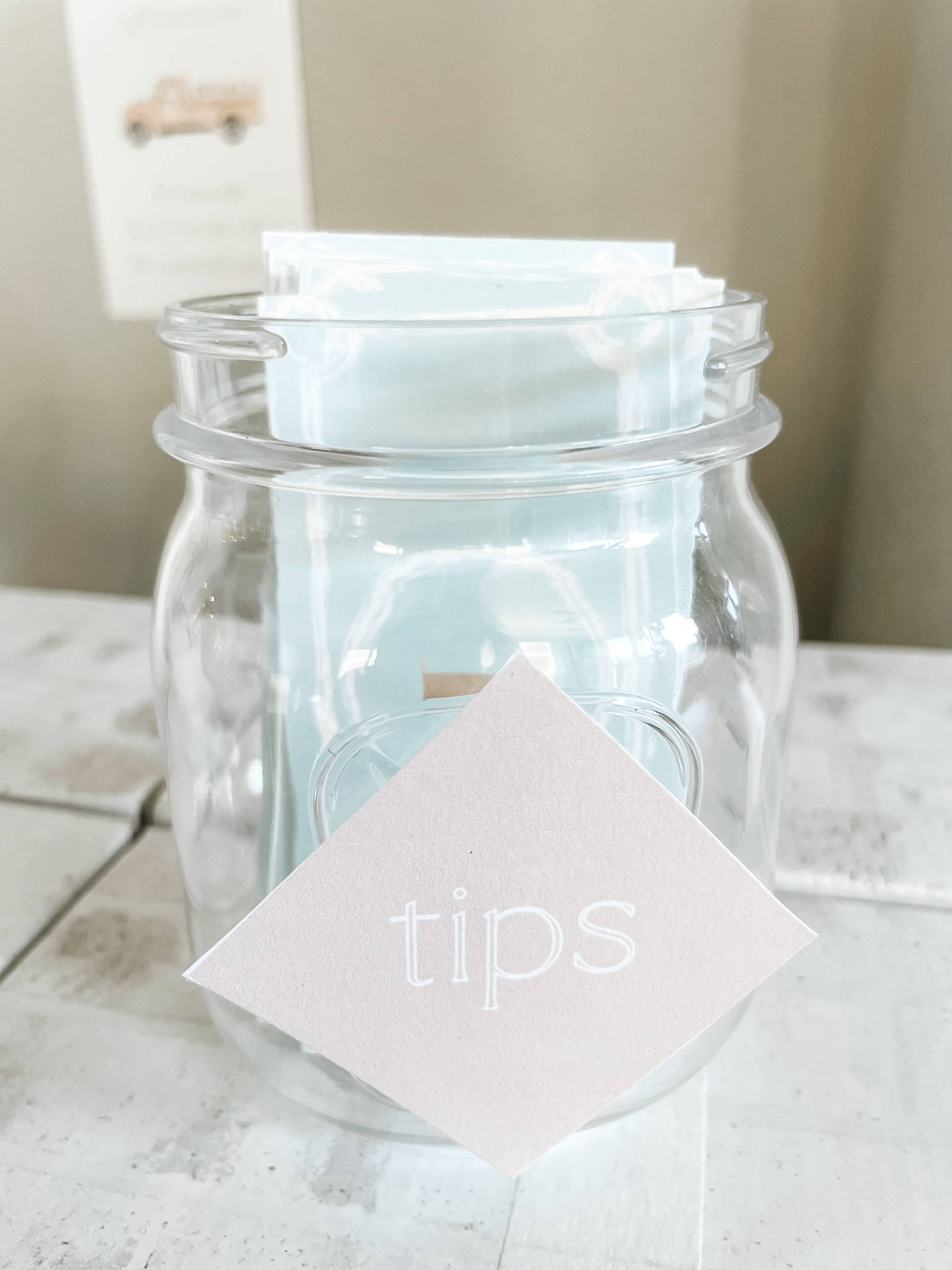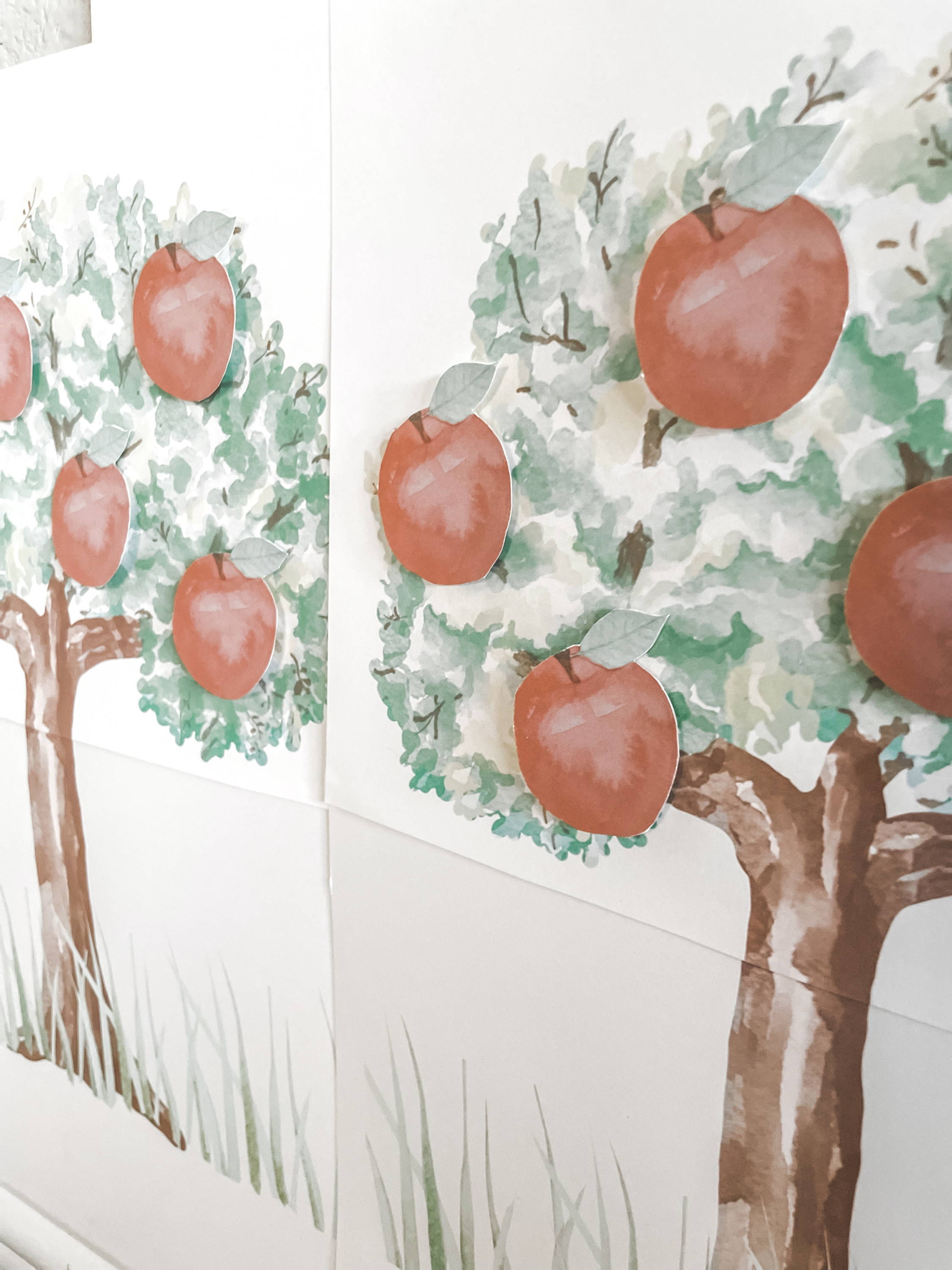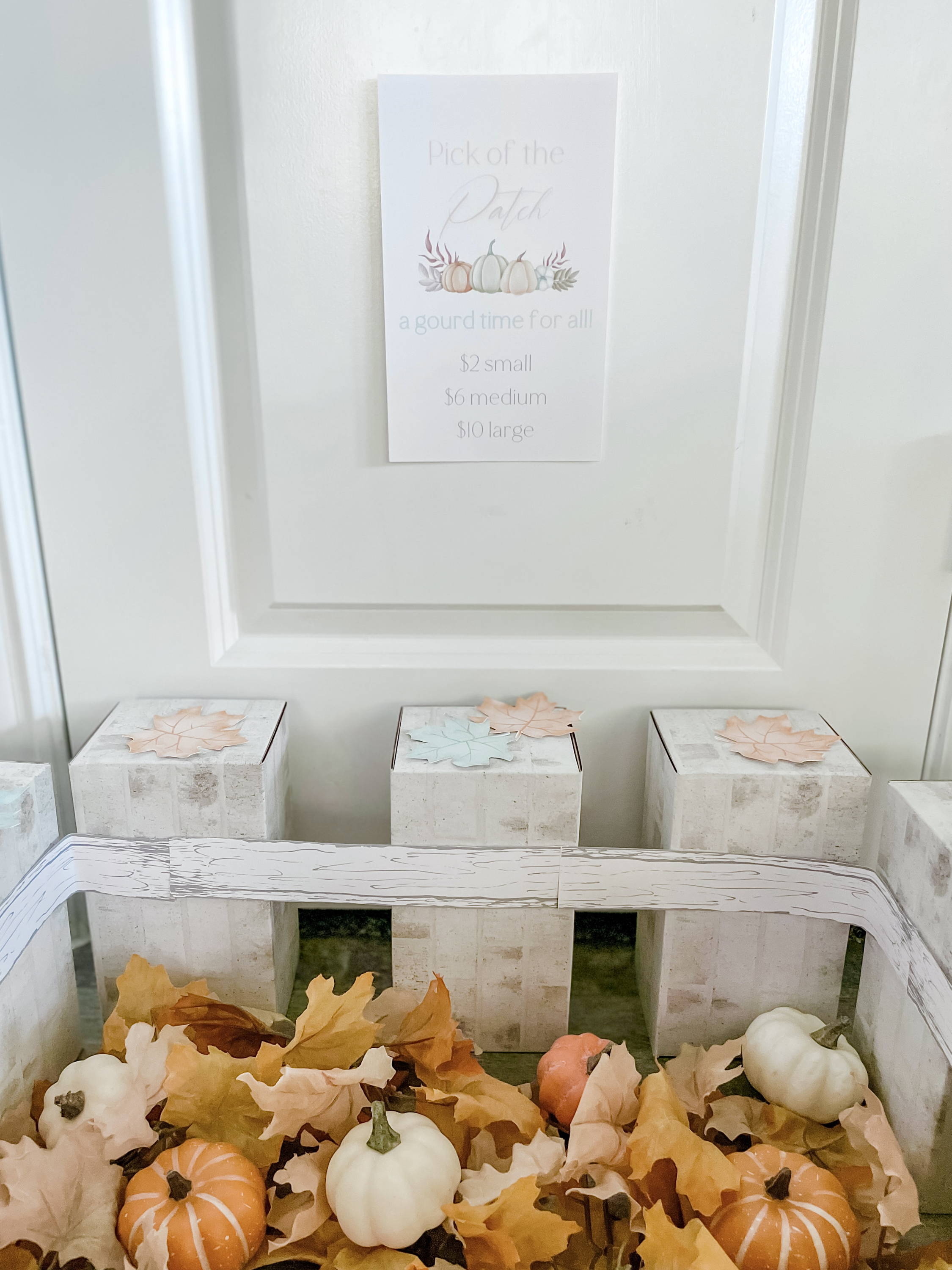 LINK ROUND UP FOR THIS PLAY PLAN: