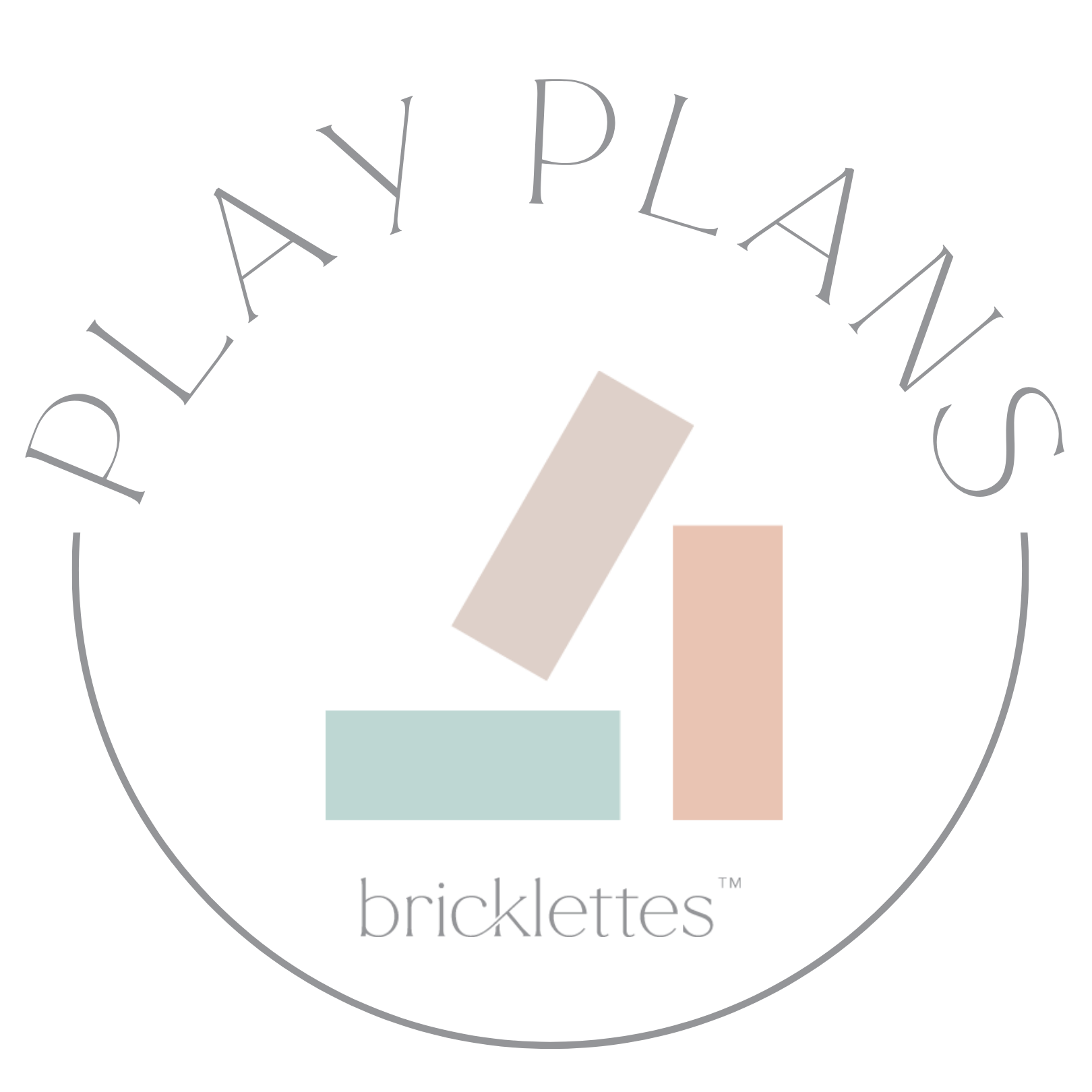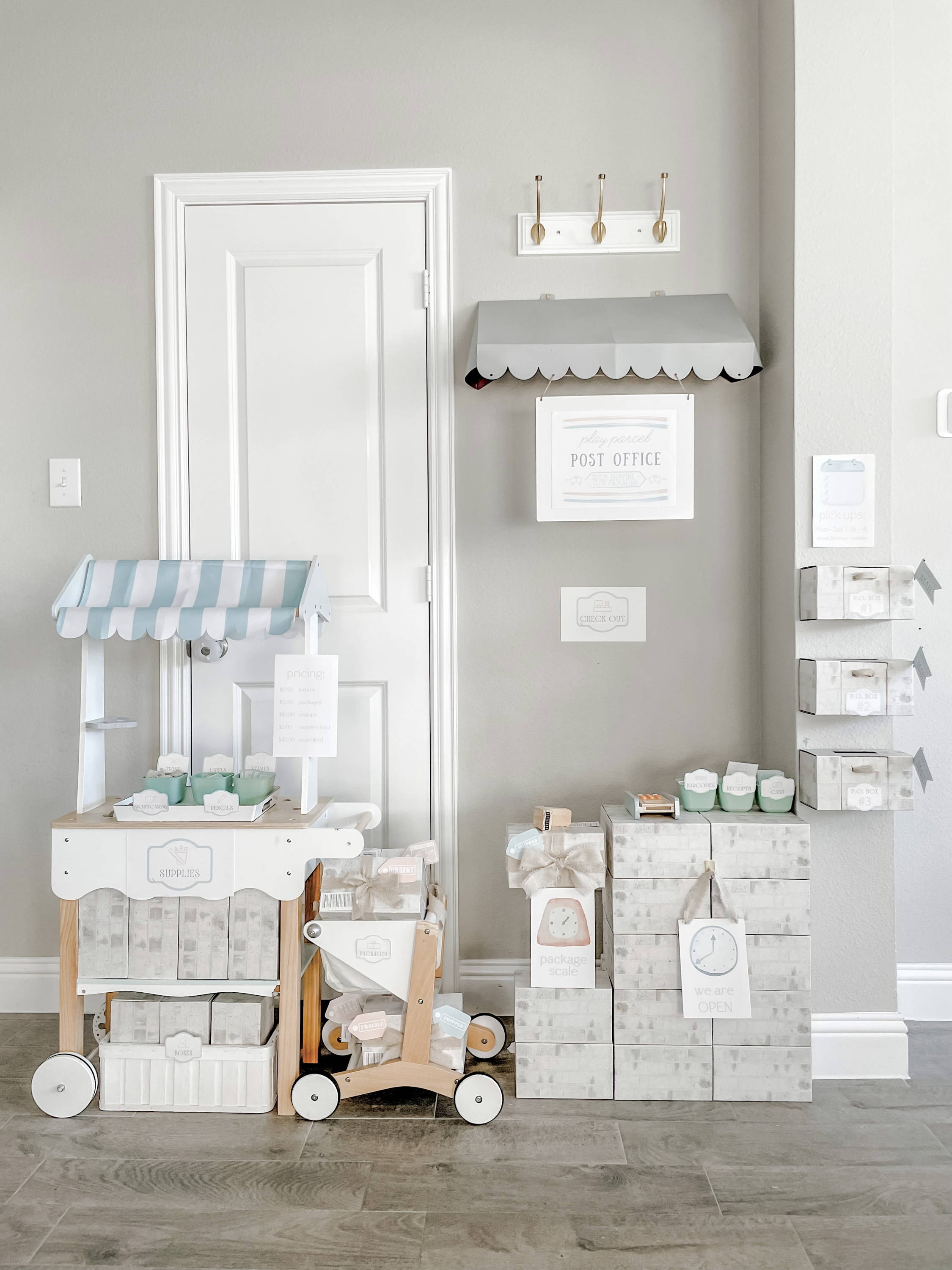 Get ready to receive some toddler love letters, courtesy of our February post-office themed play plan! This fun dramatic play set-up has everything your little one needs to operate their very own post office, using our cardboard building blocks and custom printables. If they are anything like the kids in our house, they'll obsess over the ability to "write" postcards, "ship" packages, and check their own mailboxes for special notes. Speedy delivery, coming your way!
How To Play: use strategic masking tape (as long as you are cautious/go slow when removing, it shouldn't peel off the surface pattern of our blocks -- please contact us if it does!) to create a check-out desk from our building blocks. Use our printables to print out the "accessories" for this play plan (such as signage, postcards, stamps, etc.). Use more building blocks as "shipping boxes" and "P.O. boxes" ... add any additional props or toys you might have handy, extend this invitation to play to your little one, and see where their imagination takes you!
💌Skills Utilized: counting/money recognition, social/"real life" experiences, drawing/phonetic/hand-eye coordination, teamwork, geography, emotional skills and conversations around kind gestures and words towards loved ones
💌Number of Bricklettes Blocks Used: any number for "shipping boxes" + 25 if you choose to make the check-out/payment desk
💌Time Toddlers Spent Playing Before Entering "Destruction Mode": 30 minutes!
Our Favorite Part: That this play plan can be used on a regular basis, or themed for holidays that involve sending letters and packages (such as Valentine's Day, Christmas, birthdays, etc.)!

Head to Our Instagram to See: how our creative collaborator parent of the month @whimsical_emily styled her little ones' Post Office Play Plan (using our printables)!
Fun Additional Activities: Post Office Theme For Preschool (preschool-plan-it.com)
Scroll Down to See: detail photos of all the ways to play ... plus how to download a copy of the post office dramatic play printable⁠ we designed for this play plan!