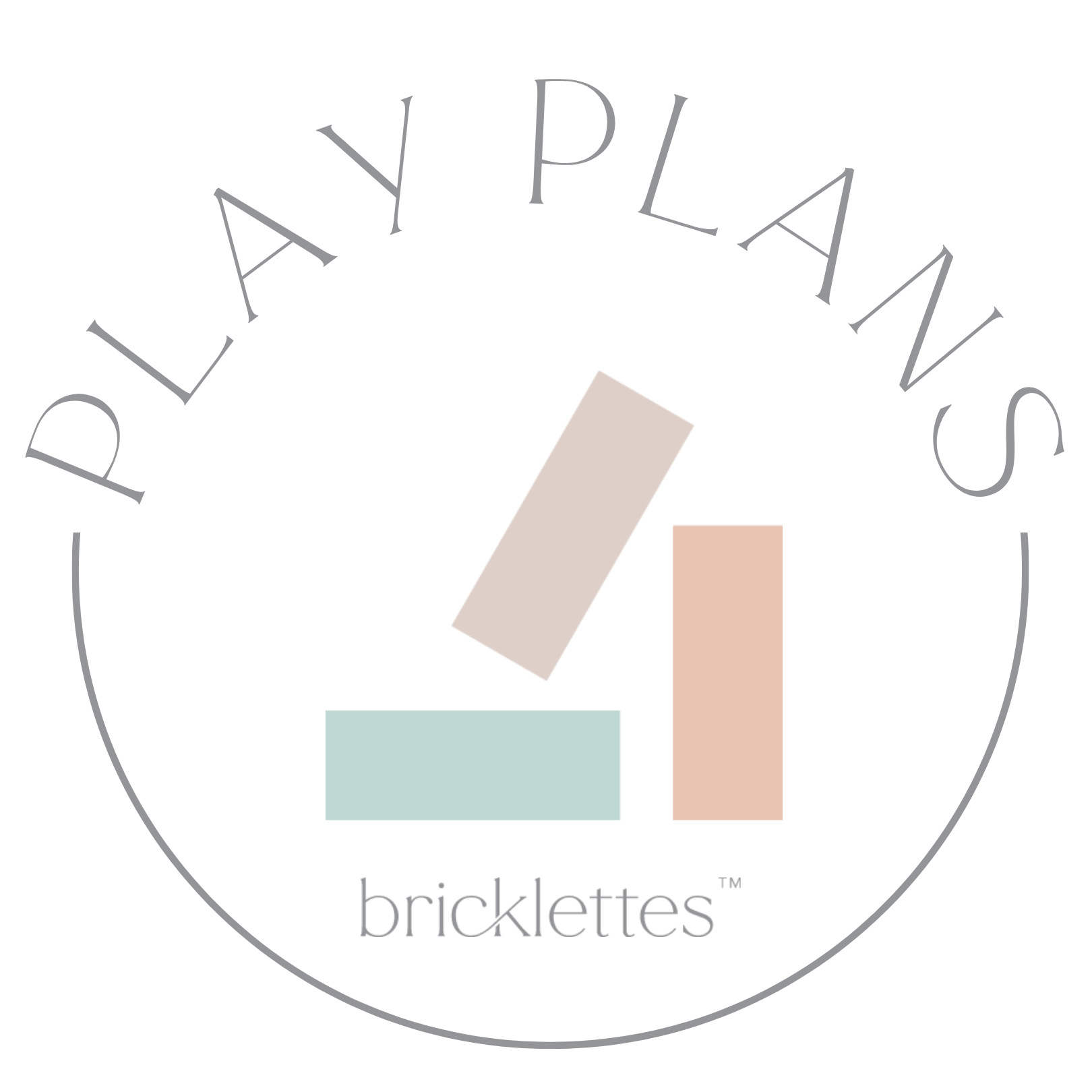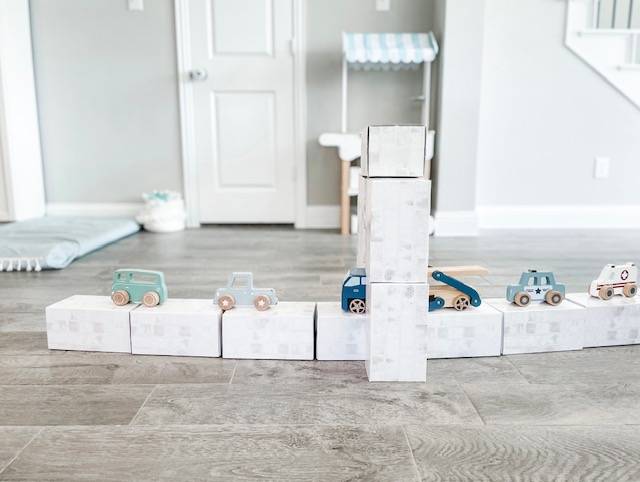 You likely won't even have to suggest this setup to your little one. We have found that kids have an affinity for lining them up, stacking, *and* placing all kinds of creative things on top of the blocks!
And, with Bricklettes' modern cardboard building blocks, what you see is what you get! Each play parcel contains 20 life-sized blocks (8" x 4" x 4.5") — meaning you won't have to feel deceived by "mega packs" where the majority of the blocks are tiny & you only get a few large ones.
20 of these same-sized blocks can be used to make a *really* long highway through your entire house … your little road worker will be entertained and you won't mind their creation in your living space, because their construction materials are so aesthetically pleasing!
A little bit about this Play Plan:
⁠
🚙 Number of Bricklettes Blocks Used: 12 (but of course, the more blocks, the more fun!)
🚙Skills Utilized: hand-eye coordination, spacial recognition, creativity & imagination, making connections between play setups and real life activities, resilience
🚙Time Toddlers Spent Playing Before Entering "Destruction Mode": 20 minutes, mostly because the bridge kept being knocked over!
🚙Scroll Down to See: detail photos of the play (and destruction!) as it happened in real time!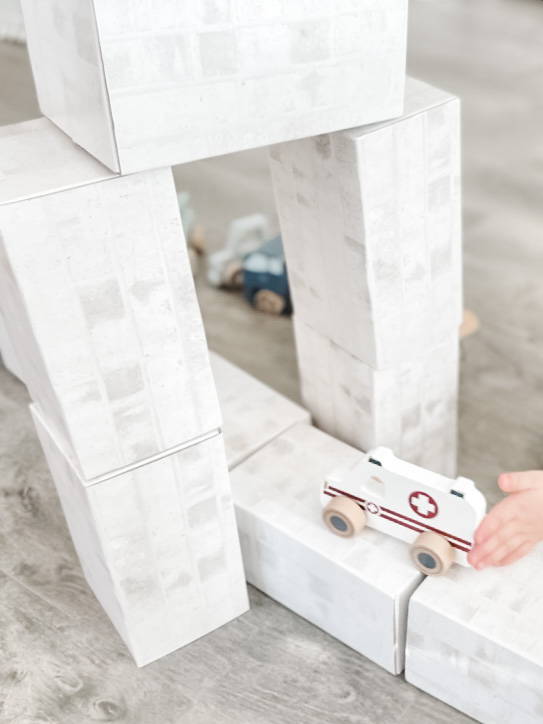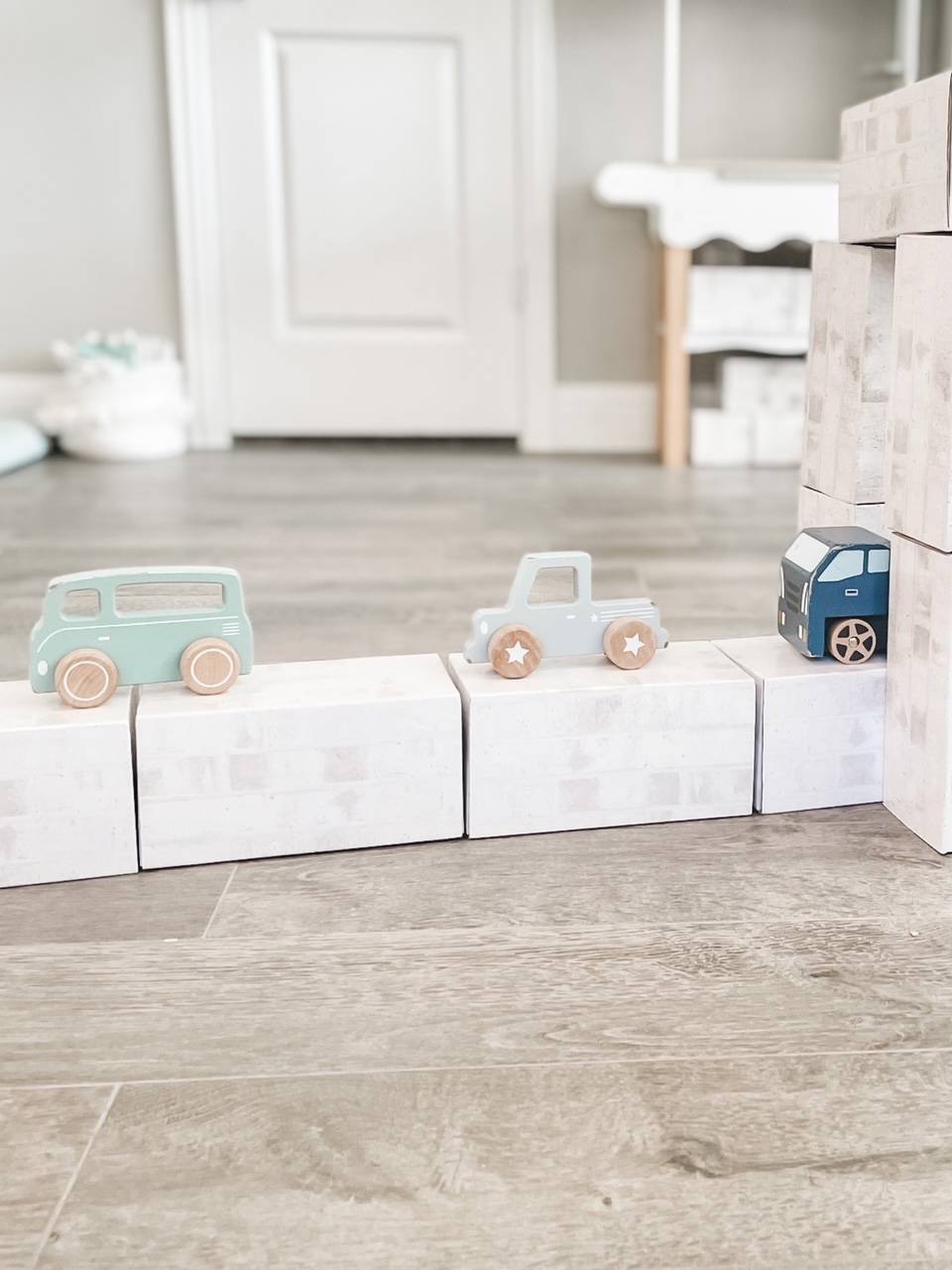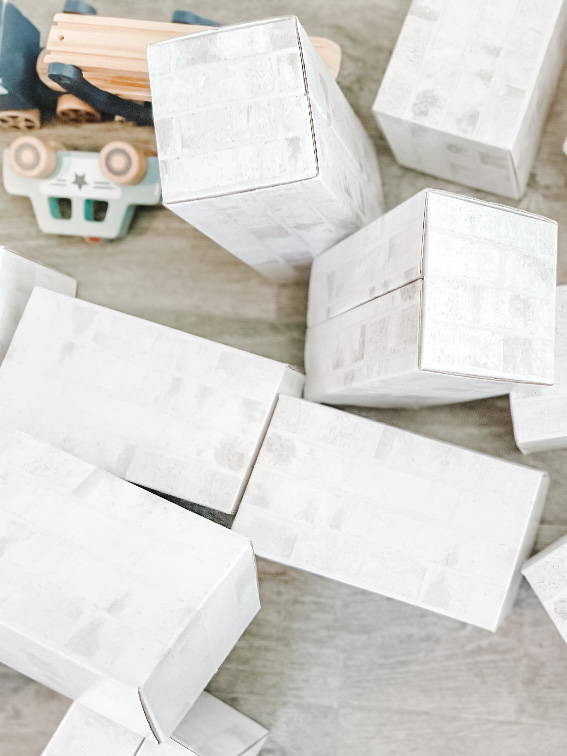 ADDITIONAL ITEMS USED IN THIS PLAY PLAN:
Sign up to become a member of the Bricklettes community and receive 10% off your first order!
© Bricklettes™ 2022. All Rights Reserved.