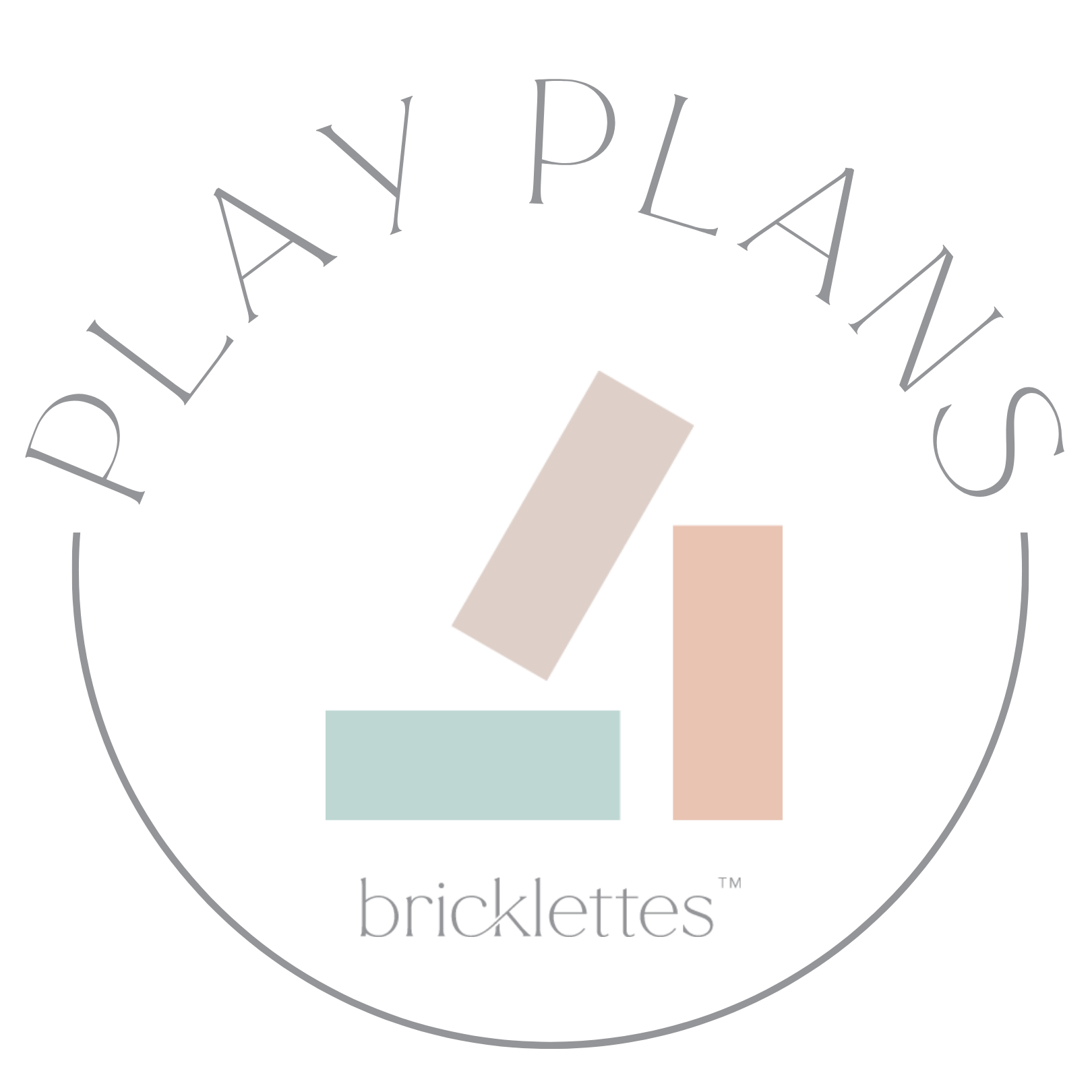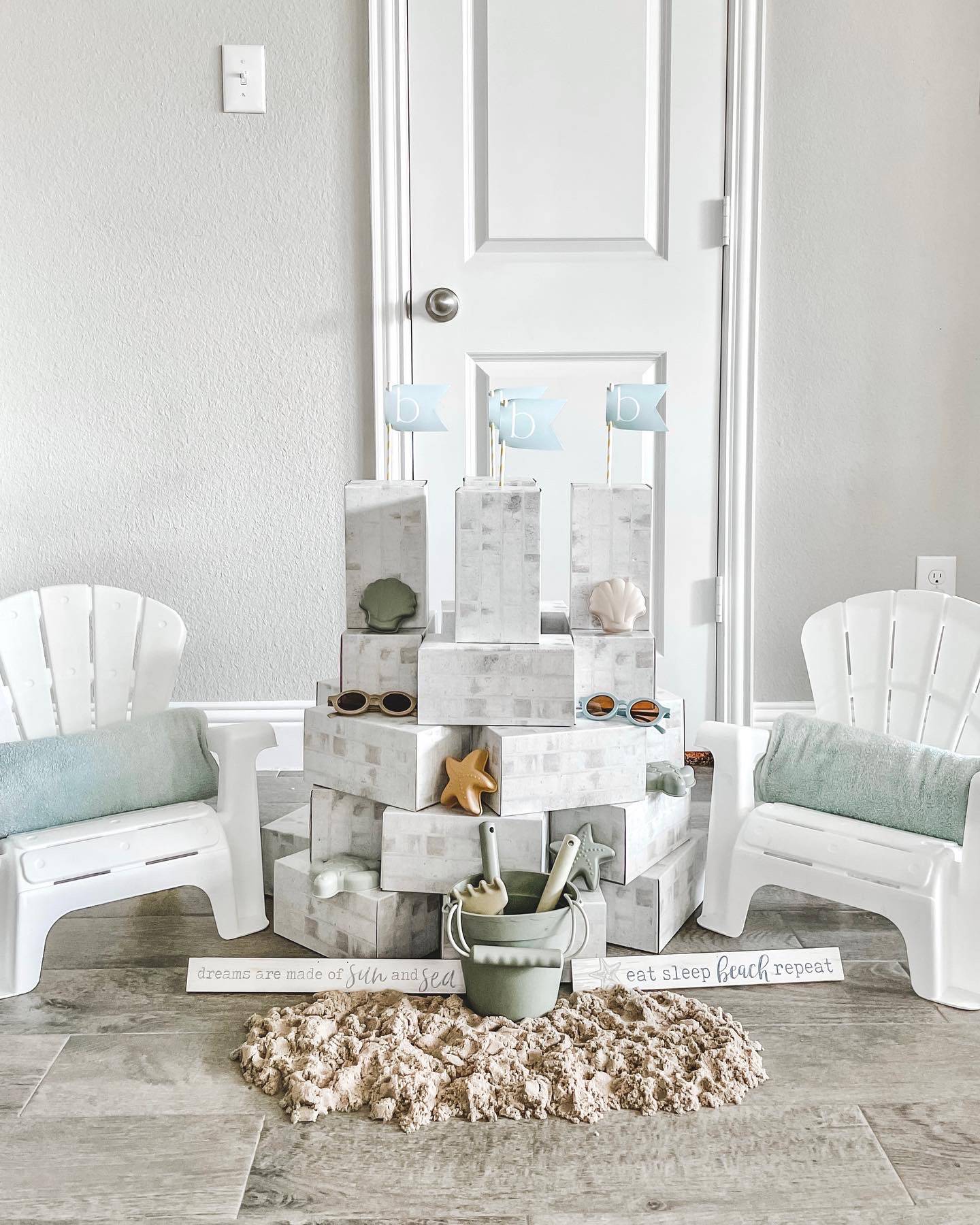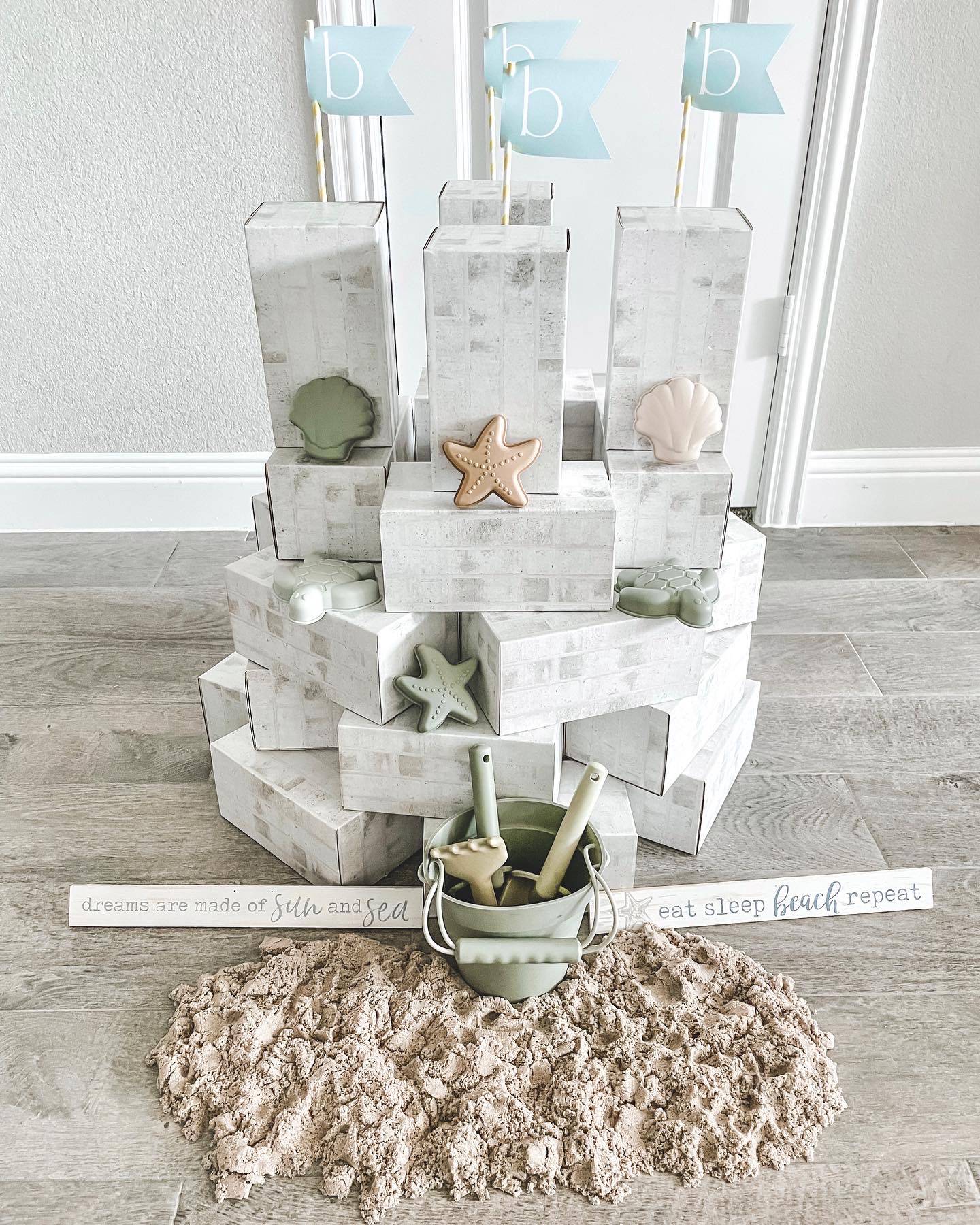 Whether it's too hot to play outside, or you can't get to a beach to build a real one ... this is your sign to bring the summer indoors with our take on a creative sandcastle made of blocks!
A little bit about this Play Plan:
🐚 Number of Bricklettes Blocks Used: 22 (less blocks could be used for a smaller sandcastle, we just wanted enough room for all 3 of our kids to be able to play around the castle together)
🐚 Additional Materials Used: We got a little crazy with including the kinetic sand and using tape for the flags, but our blocks were no worse for wear at the end, thanks to their matte finish and strong construction!
🐚 Skills Utilized: naming, hand-eye coordination , sensory, colors, counting, and dramatic play skills (we paired this set up with a few books about the beach to really get into the whole experience)
🐚 Time Toddlers Spent Playing Before Entering "Destruction Mode": 30 minutes of peaceful playing!
🐚 FREE Printables Below: access our FREE beach-themed party printables if you'd like to squeeze in a few last toddler summer activities in before fall arrives!